Chromebooks
Nicole Robinson
Wednesday, October 07, 2020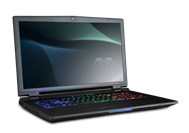 Hello again Pat Ham,
Today's back to school update is about Chromebooks. We will need for all students to bring their Chromebooks back to school on the first day. We will continue to use our distance learning platforms while in the classroom. Yep, that is right, we will continue to use Schoology and Seesaw in our daily instruction. Our goal is to help students to become proficient and able to use the programs on their own. This will help in the event that we have to return to distance learning. If we were to return to distance learning for any reason, we will send the Chromebooks home with students.
If you are not comfortable sending the Chromebook to school with your student on the first day, please contact the main office to schedule a time to drop it off. We will need you to make an appoint to ensure we can maintain social distancing protocols.
I would like to thank all of you again for your patience and grace as we work on returning to school and with all of the new changes. I am confident we will have a great school year!
Sincerely,
Ms. Nicole Robinson,
Principal, Patrick Hamilton Elementary