News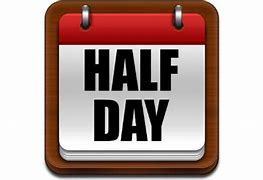 Students when you log in on Wed at 8am, the schedule will be as follows 5th hour 8:00 -8:55 6th hour 9:00-9:55 7th hour 10:00-10:55

The Senior Citizen Luncheon scheduled for November 12, 2020 has been cancelled due to Covid-19 restrictions.
WBL, DE, VBTC, and other students: If you need to pick up anything for distance learning on Monday from your locker, you can enter the building through the main office...
SEE ALL NEWS
LIVE FEED

DUHS Principal
11 days ago
DUHS will follow the distance learning schedule 11/18-12/8/20. In person instruction is slated to resume on 12/9/20. Reminds students to take their belongs, chromebooks, and chargers home at the end of the day Tuesday. All work will count toward earning credit in a class.

DUHS Principal
23 days ago
DUHS Distance Learning Update-Distance learning will continue Thursday and Friday of this week. We will resume face-to-face, in person instruction on Monday, Nov. 9, 2020 @ 7:18. Remember to communicate with teachers, do assignments, and earn credits. Do your part.

Dowagiac Union Schools
24 days ago
Please visit the DUS Covid Page to read the memo from Superintendent Whan on a case at DUHS. http://bit.ly/duscovid

Dowagiac Union Schools
28 days ago
Please visit the DUS Covid Page to read the memo from Superintendent Whan on the temporary closure of Dowagiac Union HIGH SCHOOL. http://bit.ly/duscovid

Dowagiac Union Schools
28 days ago
Please visit the DUS Covid Page to read the memo from Superintendent Whan on a case at DUHS. http://bit.ly/duscovid
SEE ALL POSTS