News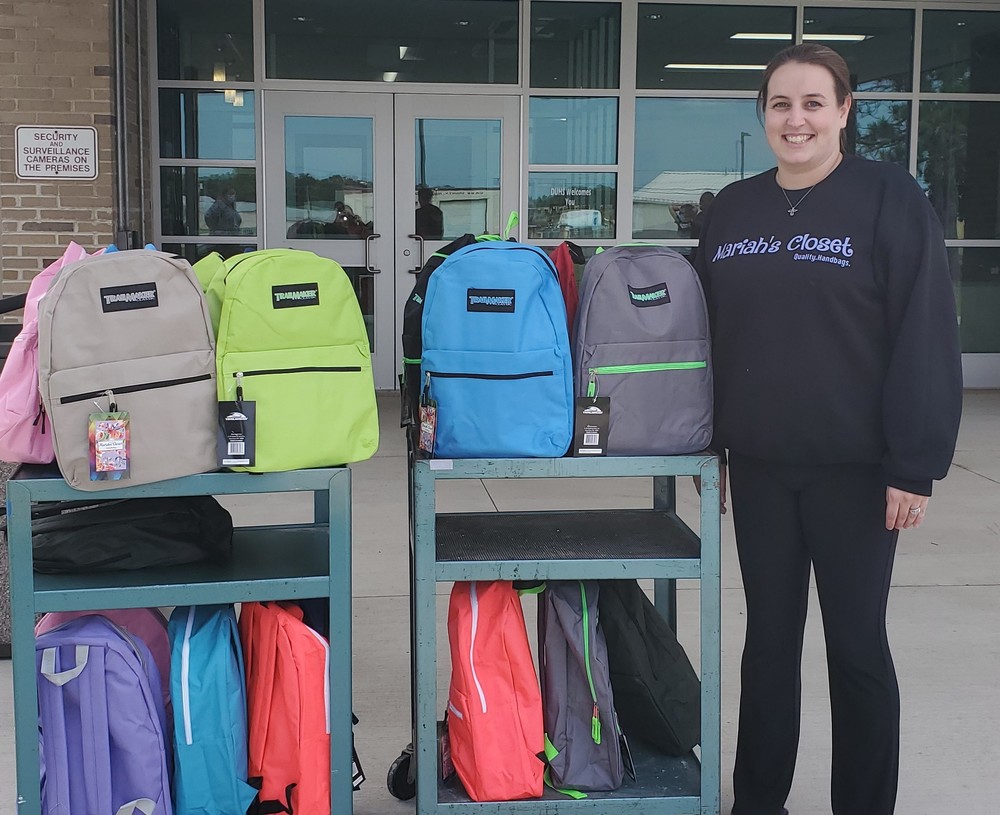 DUHS gives thanks to Mariah's Closet for their recent donation of backpacks stocked with school supplies. The Family of Beth Clark sponsored a local school supply drive at...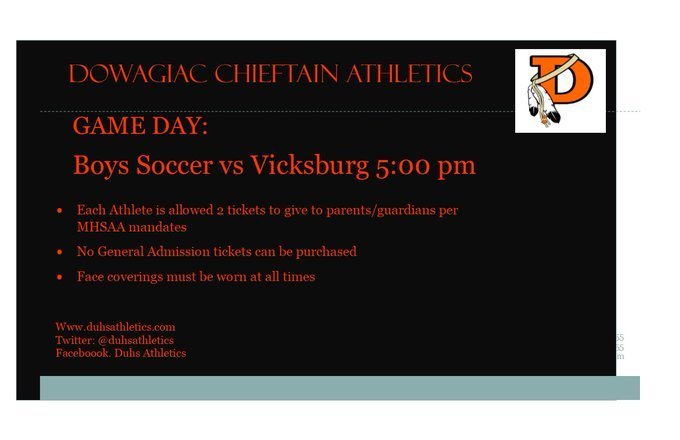 Boys Soccer VS Vicksburg @ 5:00pm
SEE ALL NEWS
LIVE FEED

DUHS Principal
9 days ago
Friendly Chromebook and Conferencing Reminder-The camera might just be on :) Kids are joining virtual classes each day. Remember that Chromebook cameras have a pretty wide view lens. Don't get caught in an awkward situation. Look behind you. Warn those around you. Be aware.

DUHS Principal
15 days ago
DUHS classes start Tuesday, Sept 8, 2020 w/distance learning.
Here is the basic schedule:
7:30 Help Time
8:00 1st hour (be logged in and ready to go)
8:45 2nd hr
9:30 3rd hr
10:15 4th hr
10:55-11:25 Lunch
11:30 5th hr
12:15 6th hr
1:00 7th hr
1:45 Help/Intervention

DUHS Principal
15 days ago
Need Chromebook Help? Call DUS' Help Desk Mon.-Thurs. 3-7 P.M. @ 269-815-8488.

DUHS Principal
15 days ago
This is the website to get to DUHS' Schoology page.
bit.ly/dusonline
Parents choosing to use their own device for distance learning... Remember, login using the student's Google account. We recommend student log into their Gmail account before going to this link.

DUHS Principal
18 days ago
Chromebook Help Desk-Chromebook Help Desk hours are between 3-7 PM and begin on Wed. It will also be available Mon-Thurs next week . It is designed to support students getting signed in and to answer general questions regarding use.
Call 269-815-8488 for tech assistance.
SEE ALL POSTS