Holiday DUHS and DMS Band Concert 2021! Goodbye Mr. Oakley...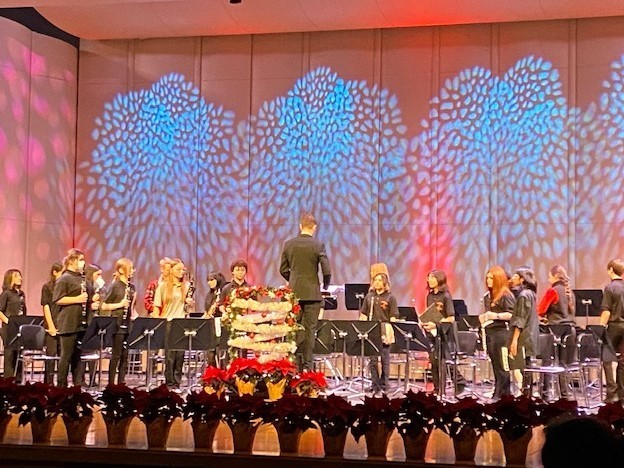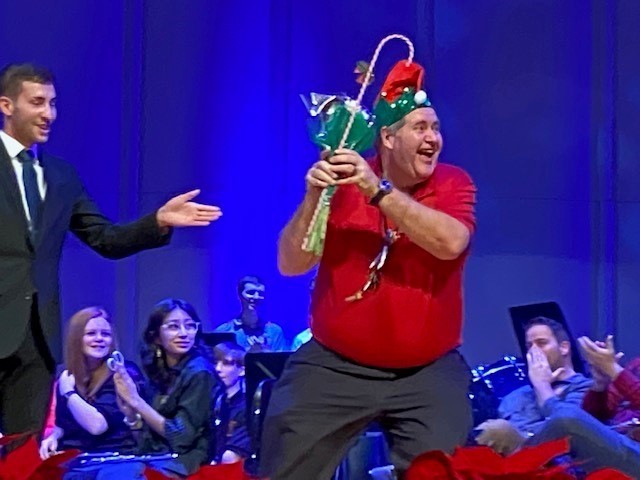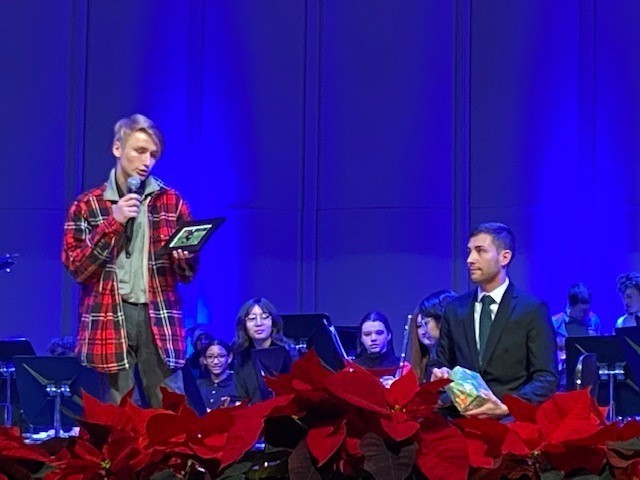 DUHS and DMS Holiday Concert Huge Success! Thank you Mr. Oakley!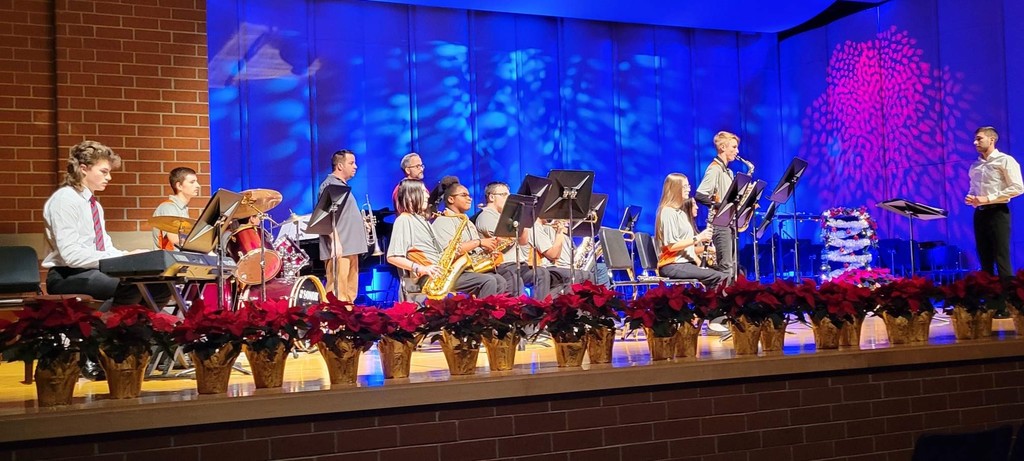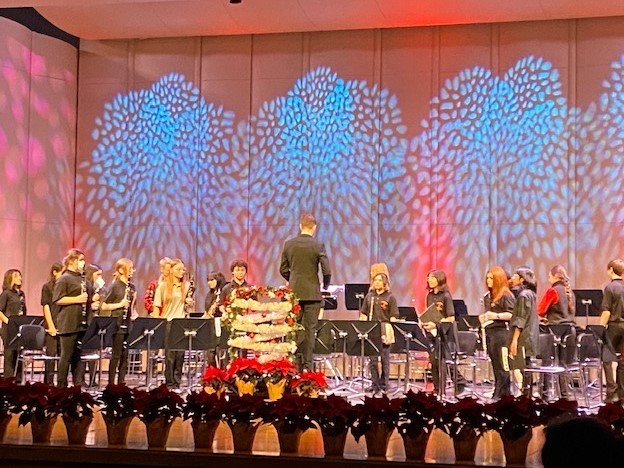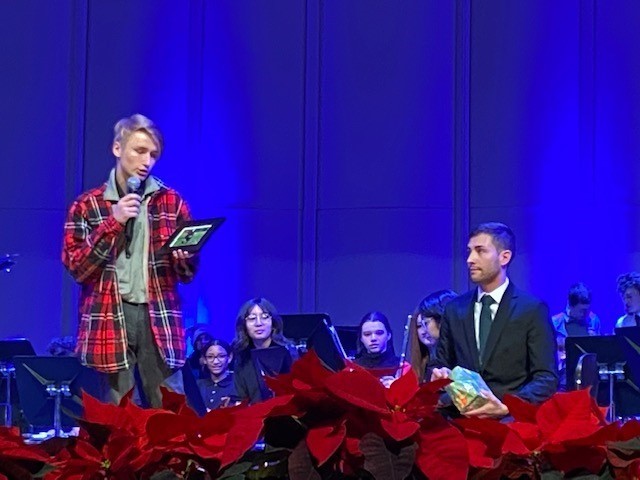 DUHS and DMS Bands Holiday Concert Tonight! Join us at the PAC at 7pm!

Congratulations Sierra Carpenter! SIerra won the Daughter's of the American Revolution Scholarship Award for Dowagiac Schools! Sierra is now in the running for the large award in March!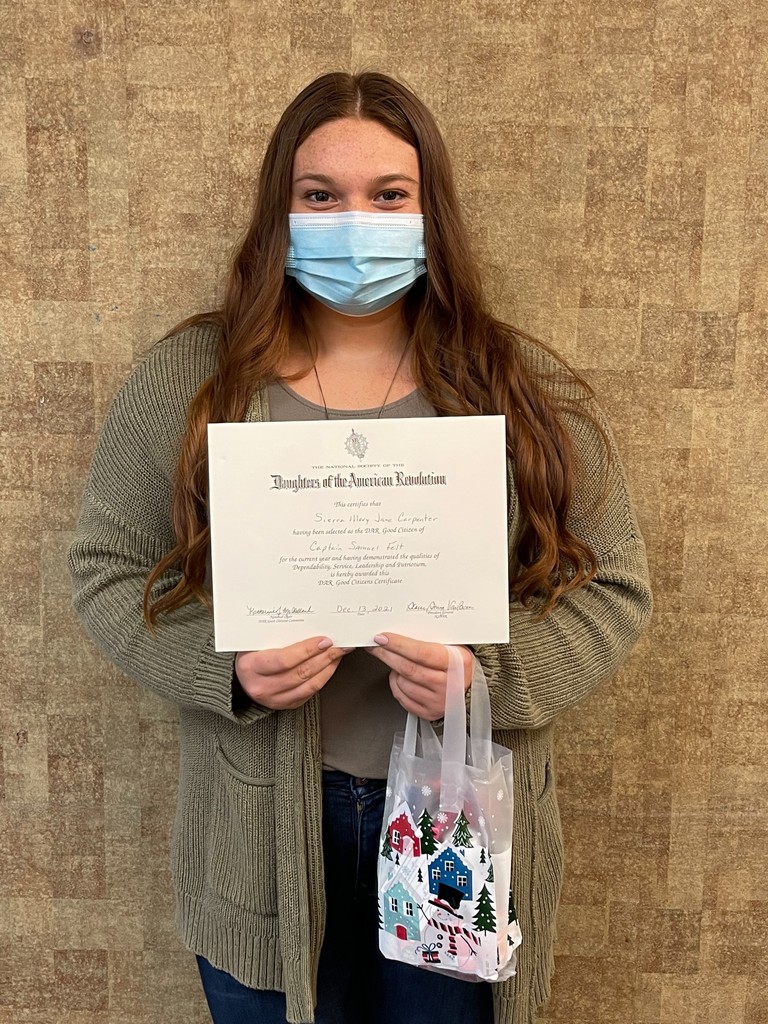 The Dowagiac Union School's Technology Department will be selling equipment Monday December 13 that is no longer being used in the District. The following equipment is available for sale: notebook computers starting at $40 each; Netbook computers for $15 each; Chromebooks starting at $15 each (most are $40 each). We will also have a few desktop computers and monitors. The sale will be held at the Technology Office (same building as the Autoshop) Monday December 13 from 3-5 pm. For questions call 269-782-4477.

Holiday Choir Concert tonight! 7pm at the PAC! Hope to see you there!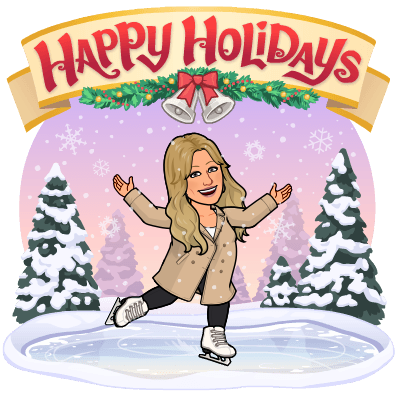 REMINDER!!!!
Mrs. Dwyer's class wants all of DUHS to enjoy their time off at GNOME this Thanksgiving.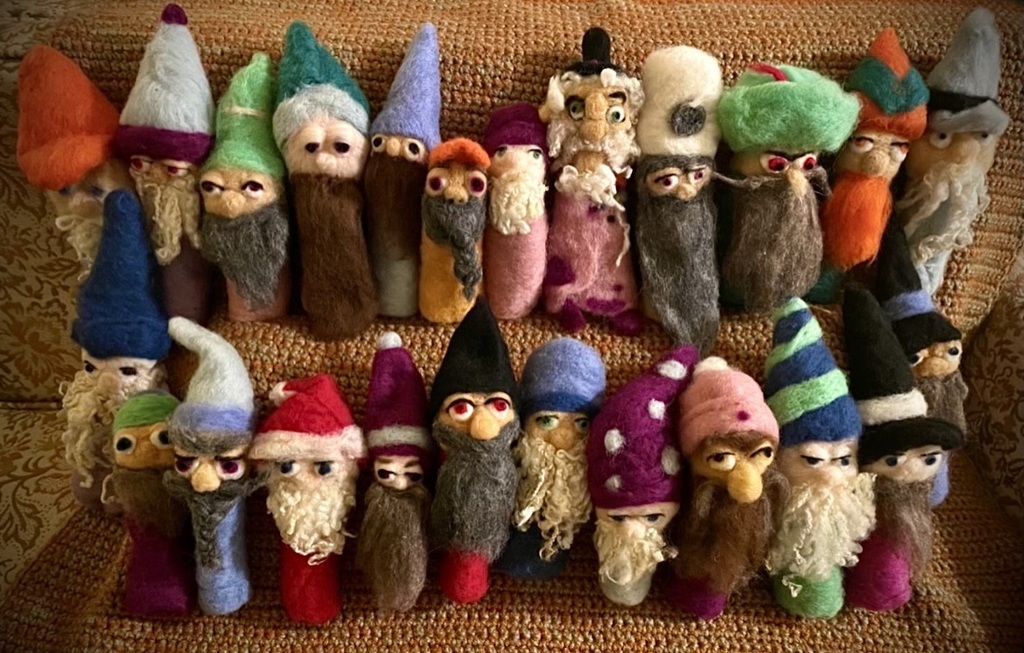 Don't forget to turn your clocks back 1 hour this weekend! Daylight Savings Time....begins November 7th at 2am....& Fall Back..... We all get to sleep in a little extra this Sunday! ENJOY!

Wondering How to Pay for Your Kids' College? Join Us! This Wednesday evening at the High School at 6:00pm in our Media Center for a FAFSA Help Session! Or just come and listen ! We can help you navigate this process !
Dowagiac Union's Choir lead by Mr. Schuurr filled The PAC with beautiful singing and solos that brought harmony to lives of the audience.

Great Band Concert Last Night!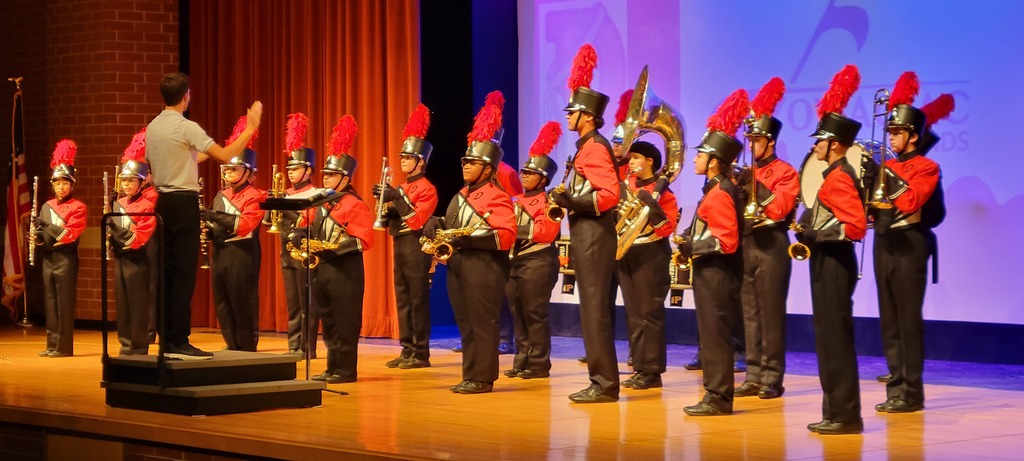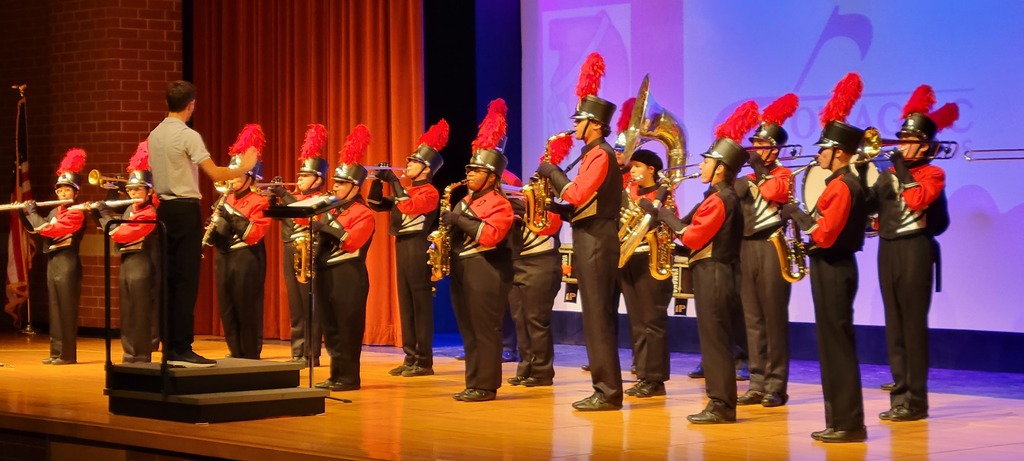 High School Picture Retake Day Friday October 22nd! Reminder!

All Things Artistic Coming Up from Dowagiac Union High School! Save ALL of the DATES!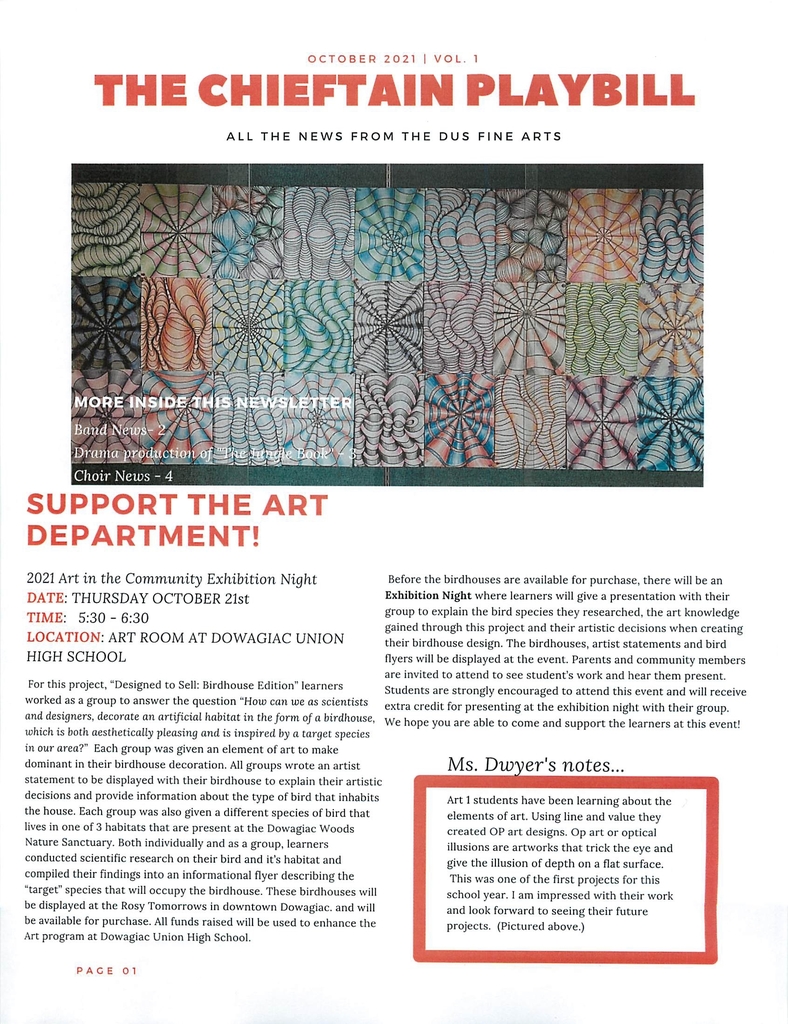 Mr. Michael's Civics classes learned first hand how government works from Steve Carra, State Rep. 59th District.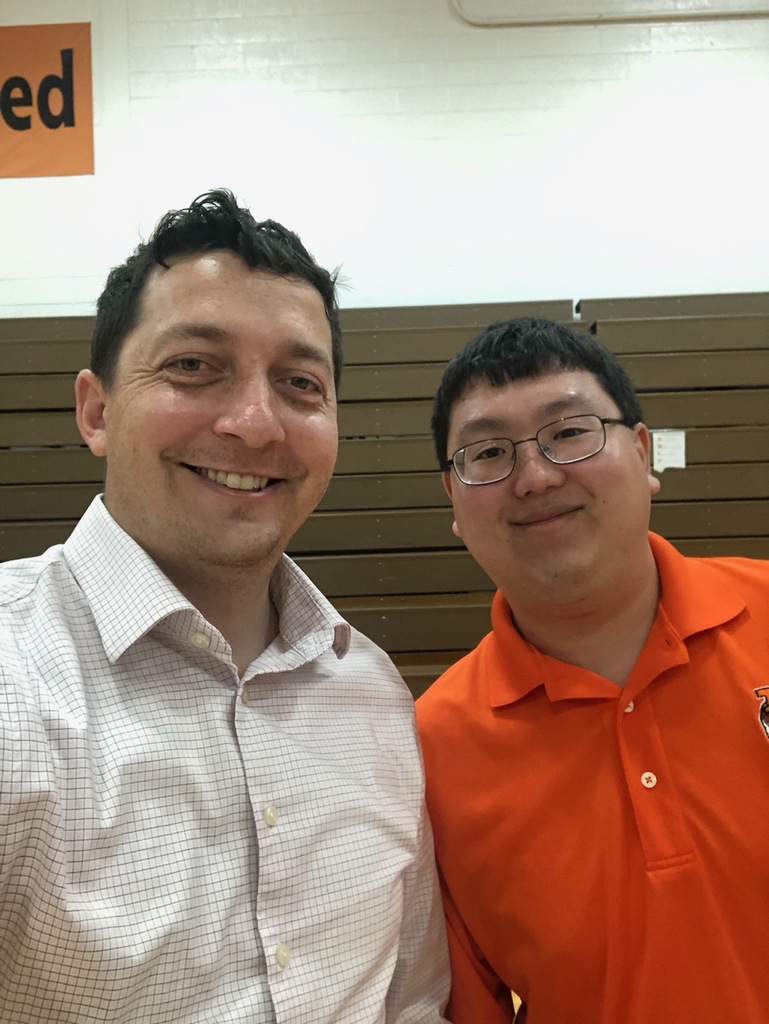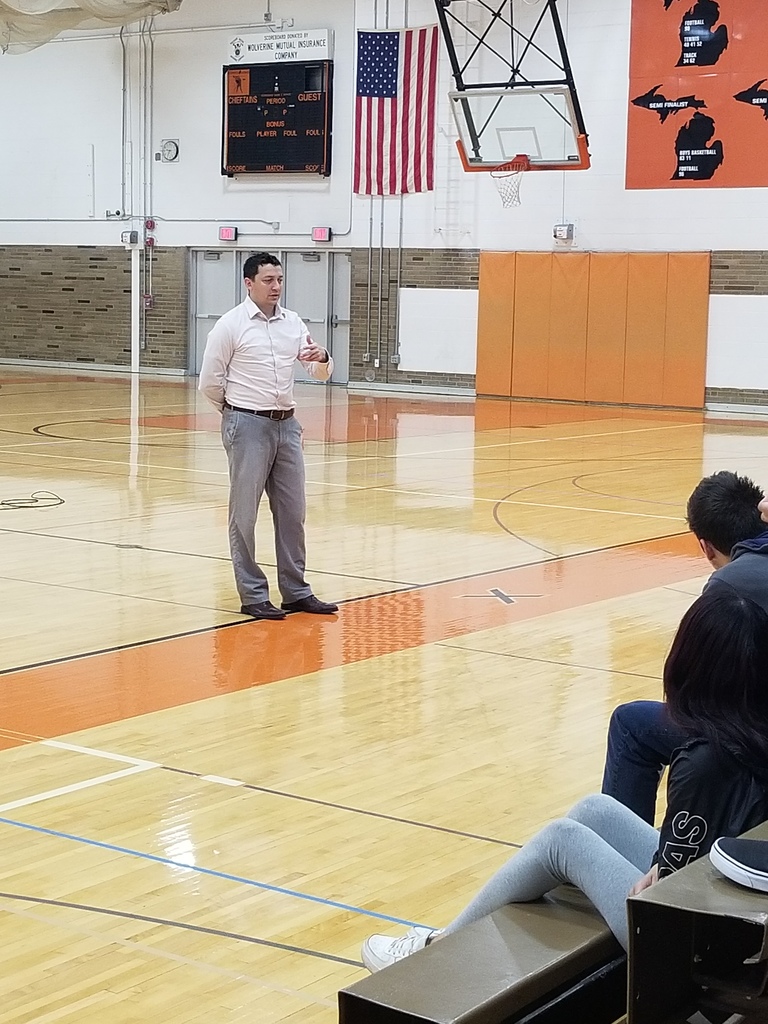 Save the Date(s) for the DUHS Fall Play at the PAC! Tickets only available at the door! Don't Miss it!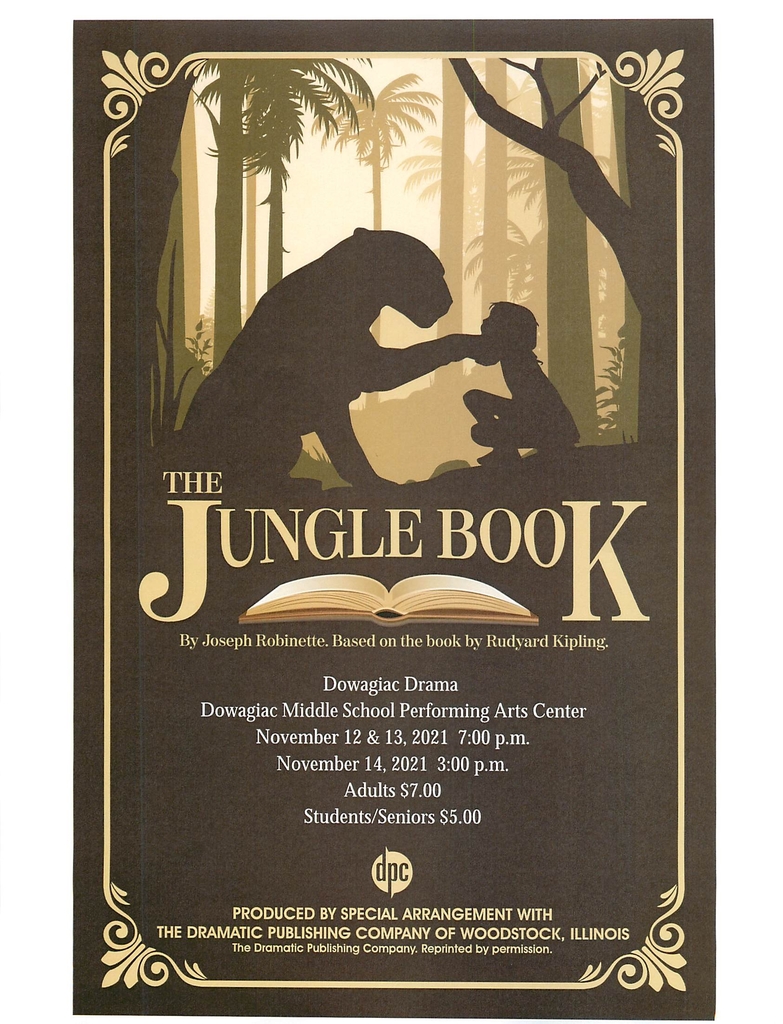 E=MC2 Comes to life in Mrs. Hacketts Classroom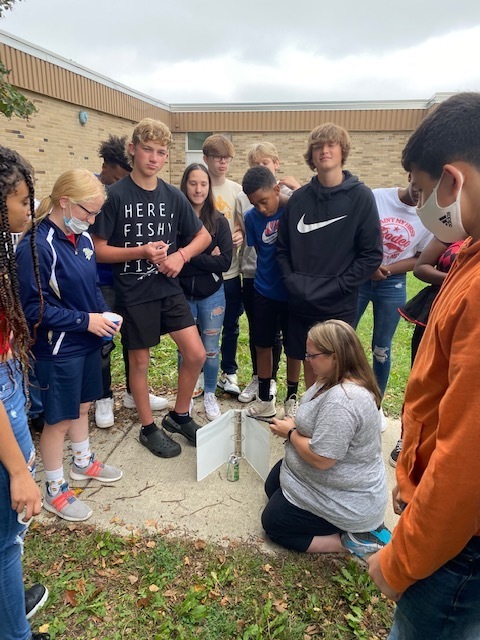 Dancing in the streets to dancing the night away, Homecoming 2021 showed how we are #DOWAGIACUNITED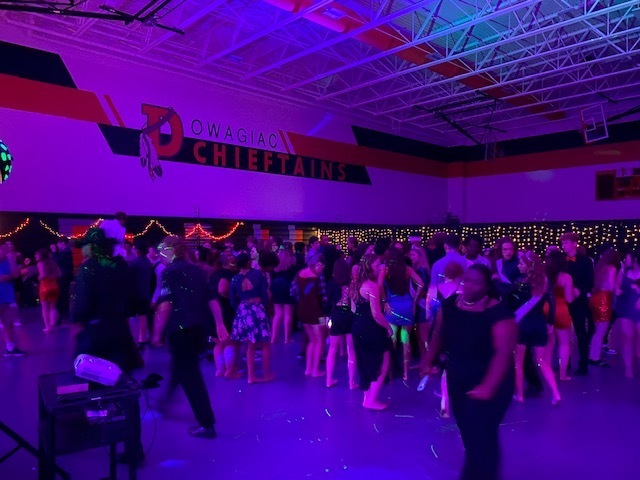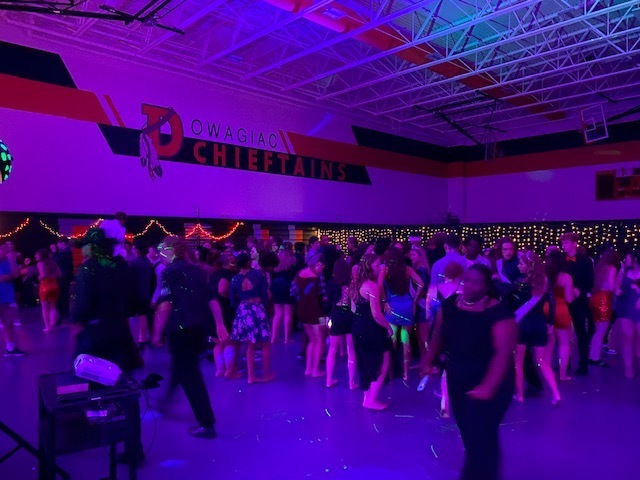 Attention Parents!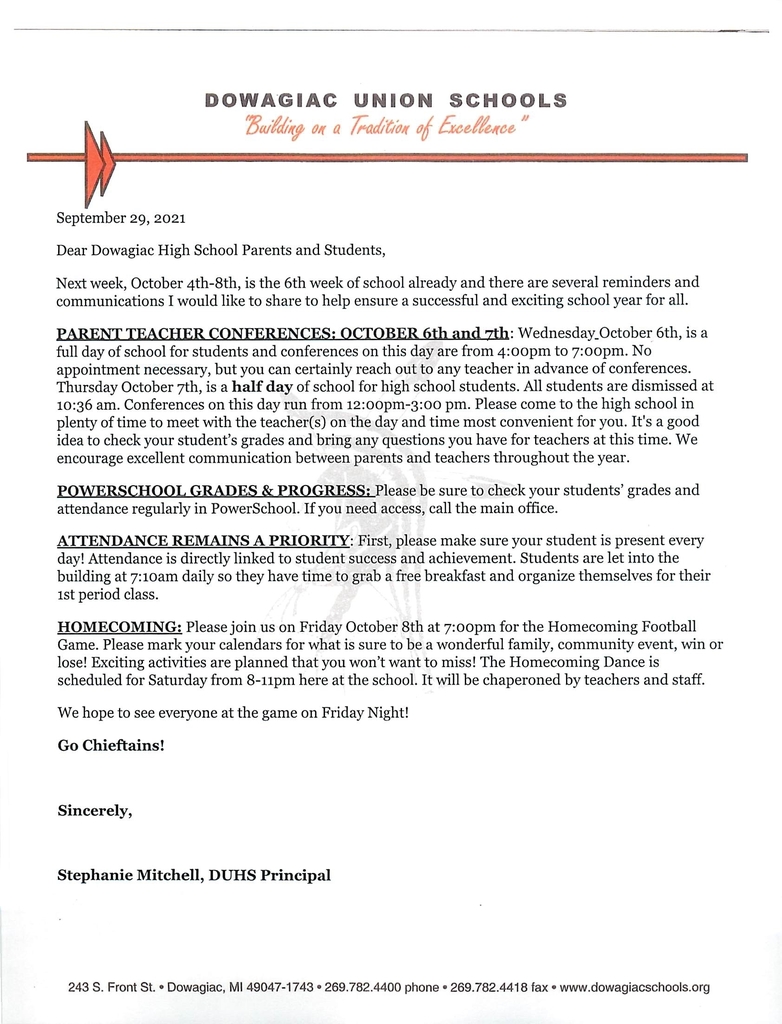 On mornings like today when rain is falling, it is understandable to not let your student out of your car until the doors open. We do ask that if you do so, please pull into a parking spot while you wait, we need to keep the line moving for those on their way to work. Thank You!