We would like to extend a BIG DMS CHIEFTAINS shout out to the Lyons family and the Michigan Gateway Community Foundation for their generous donation to our school. The Lyons Reading Grant allowed us to purchase a new book for every child to read over the summer. This will help them continue to practice reading while they are away from school. Thank you so much!!!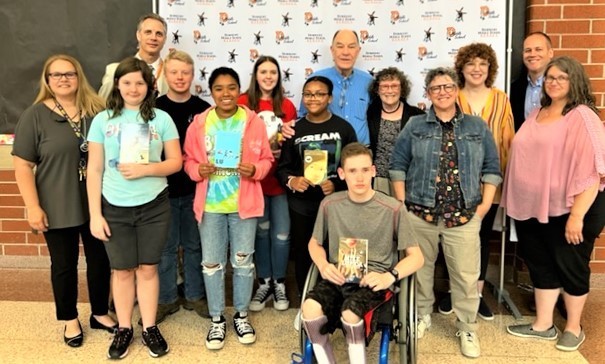 Students in Mrs. Grear's STEM classes are building solar cars for their final unit. The funds used to purchase the kits was made possible through the generous support from our Dowagiac Union Schools Foundation. Thank you for all you do in helping our students and staff each year!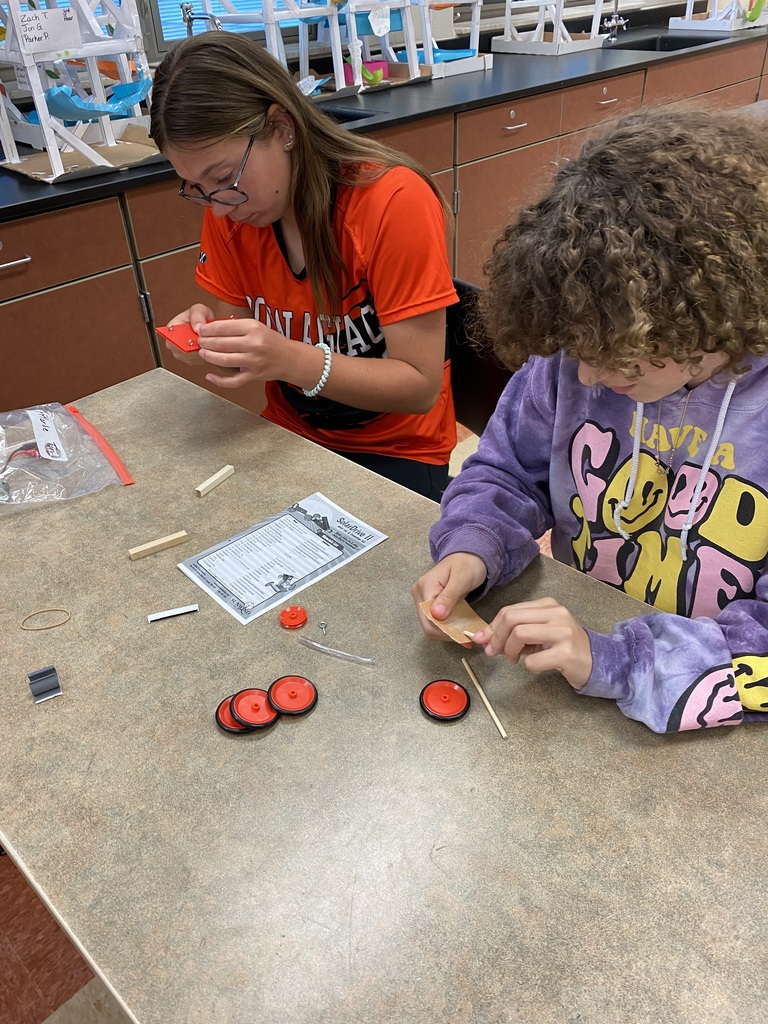 We want to send out a Chieftain Shout Out to our special award winners last night: Weski W., Emily H., Jaden K. and Haley S. Also, congratulations to all of our recipients who were not able to make it to the program too.!!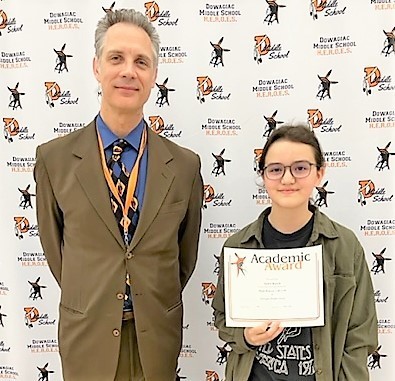 We want to extend a special Chieftain thank all of our families who attended our Annual DMS Awards Night. Staff enjoyed recognizing their students for a job well done in the classroom! Hail to all of our recipients!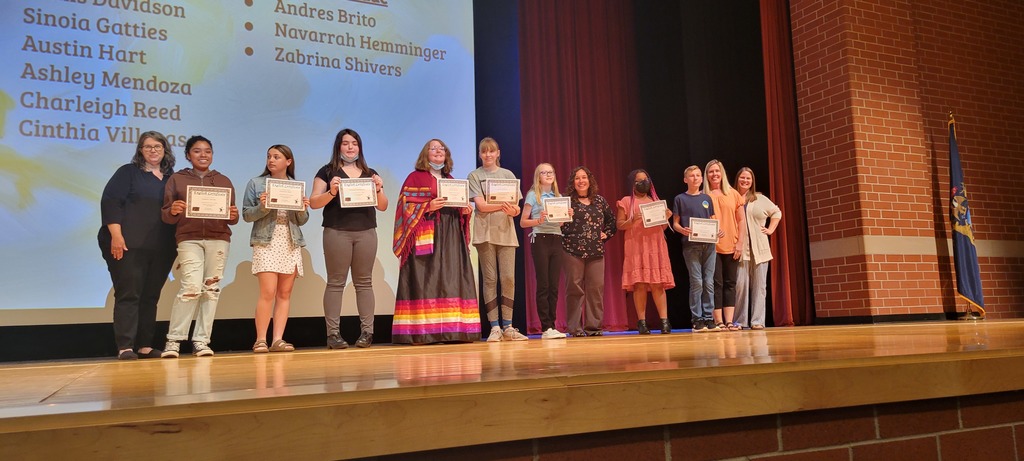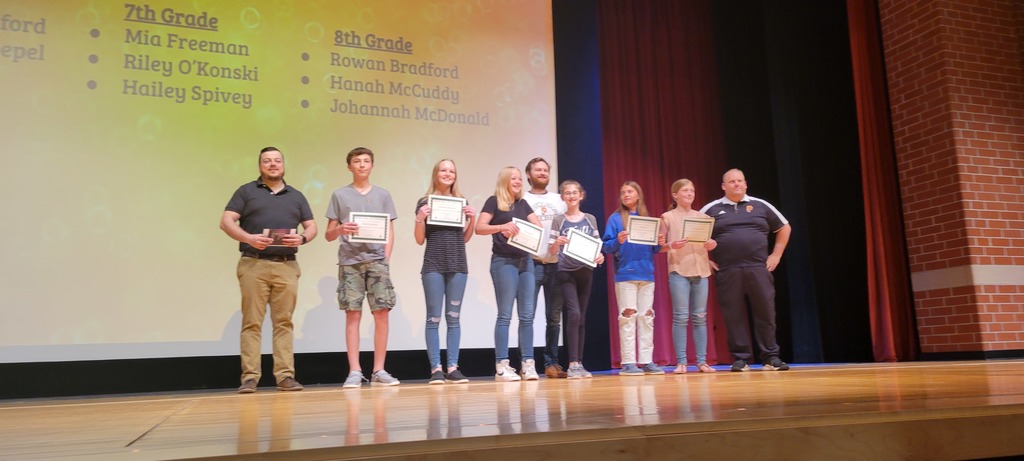 On behalf of the staff at Dowagiac Middle School, we would like to congratulate Amara I. for being selected as our April Student of the Month!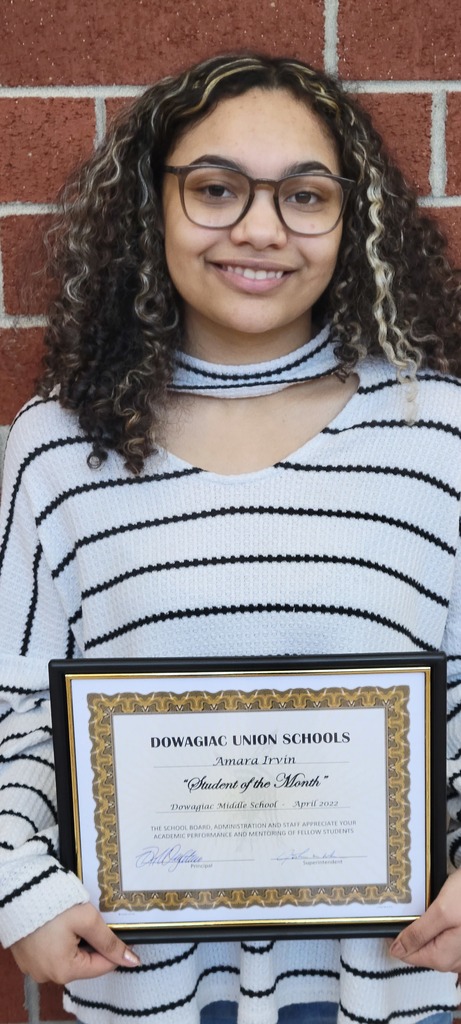 8th grade students at DMS attended the Southwest Michigan MiCareer Quest expo in Kalamazoo on Wednesday, May 18th. At this event, students had the opportunity to listen to presenters and engage in "hands on" learning activities related to a variety of career choices. Students really enjoyed participating in the program which would not have been possible without the financial support of the Dowagiac Union Schools Foundation program. Thank you for all you do!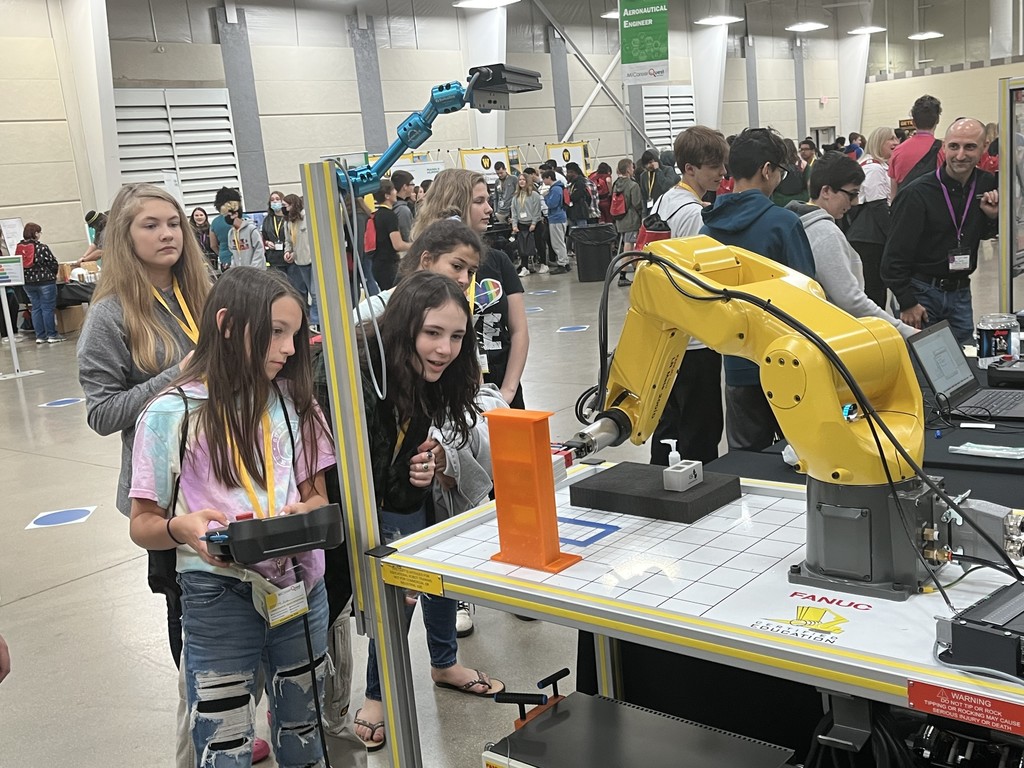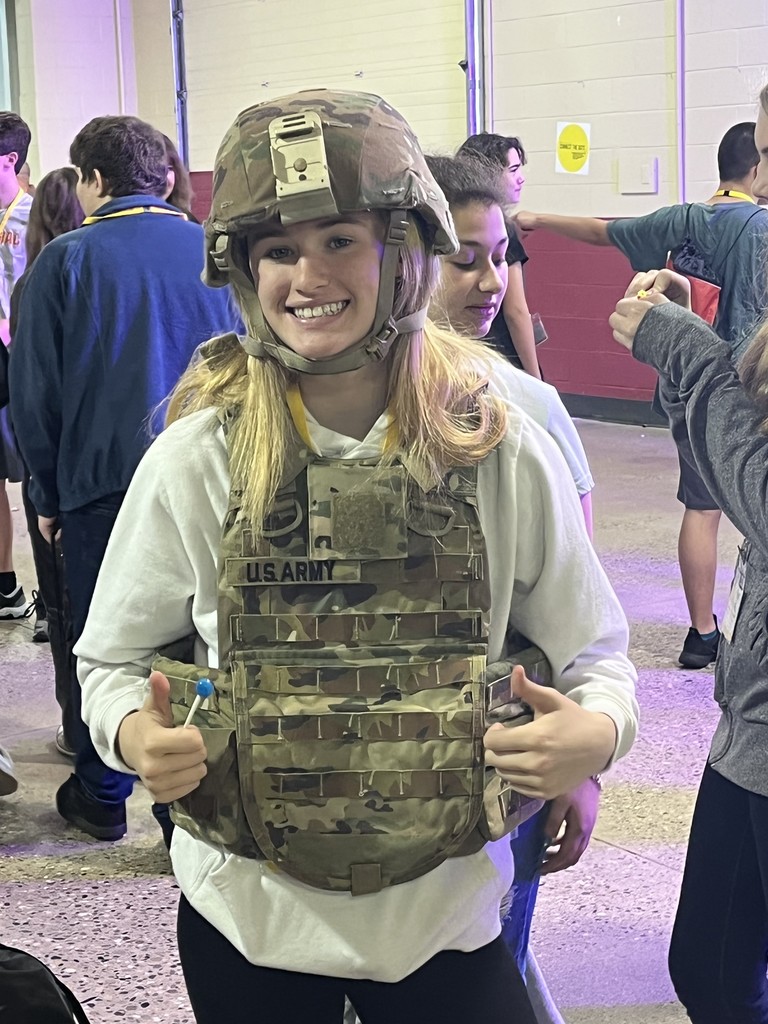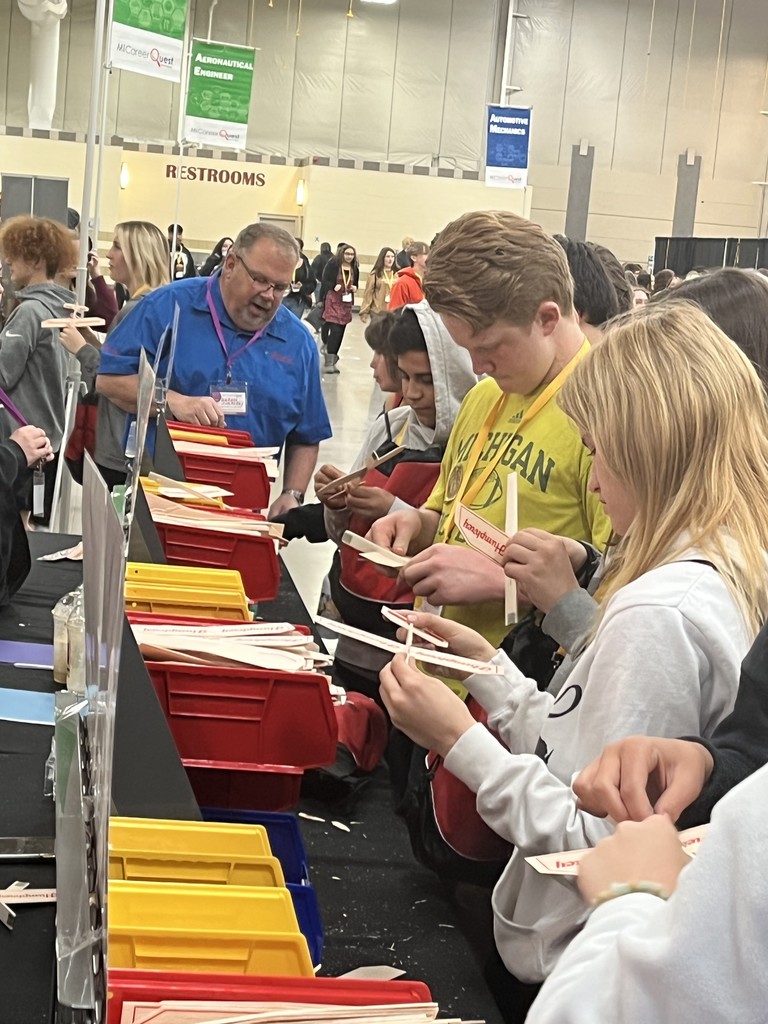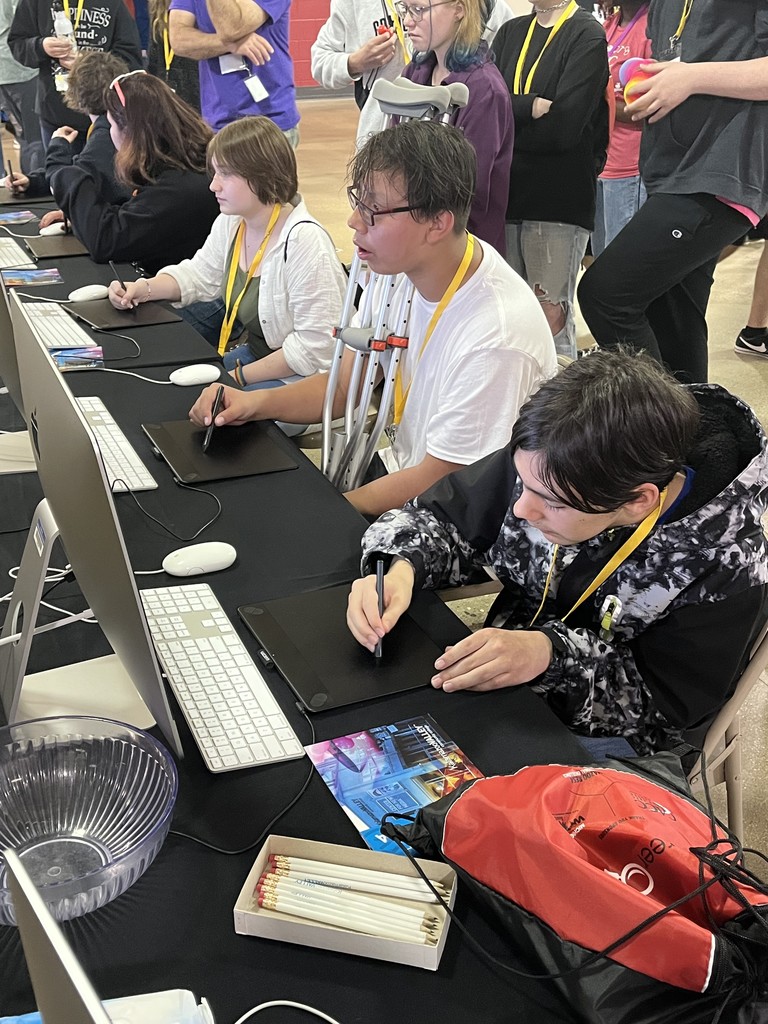 We would like to congratulate DMS/DUHS Band Director Miss Boynton and all of our DMS Band members for putting on a GREAT Spring Show for everyone! Keep up the hard work and practice over the summer!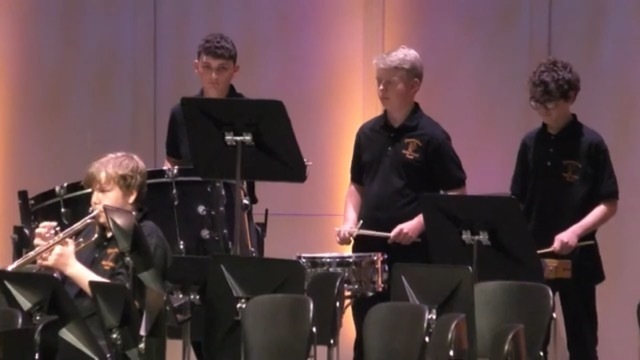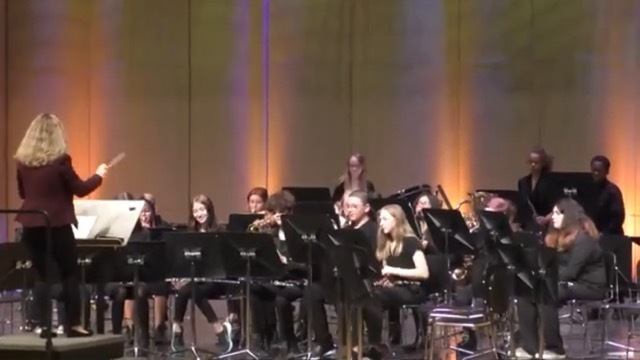 We want to congratulate all of our DMS/DUHS Choir performers and Mr. Schuur for putting on a "Rockin" Spring Concert for everyone this evening! It was sweet to listen to everyone on stage again!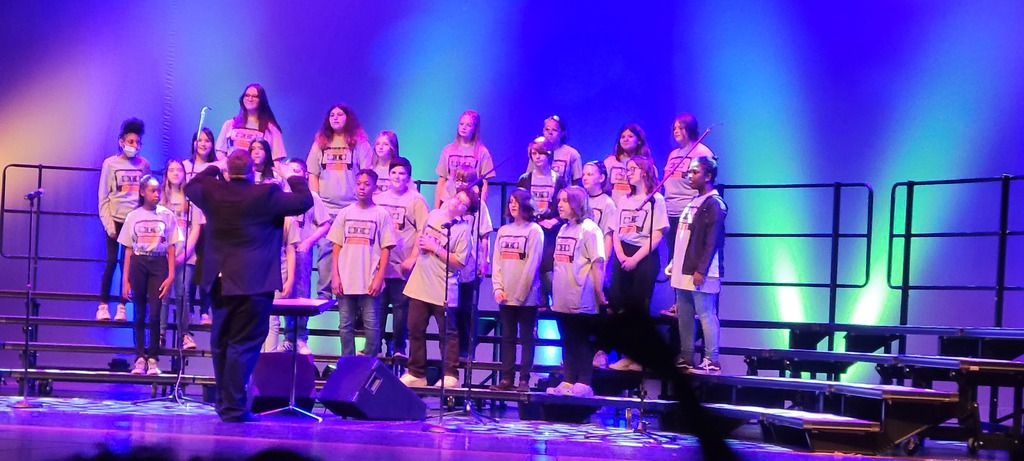 The Dowagiac Union School's Technology Department will be selling equipment Monday May 23rd from 3-5pm that is no longer being used in the District. The following equipment is available for sale: notebook computers starting at $40 each; Chromebooks starting at $30 each. The sale will be held at the Technology Office (same building as the Autoshop). Come to the door facing Lowe St, Monday May 23rd from 3-5pm. For questions call 269-782-4477.
Sixth-grade English students in Mrs. Deering and Mrs. Leighton's rooms participated in "Book Clubs" Each week, students met in groups to discuss their books with one another. It was a lot of fun to listen to the conversations. Once finished, students created a one-page project displaying different aspects of their chosen novels. Nice job CHIEFTAINS!!
7th and 8th grade students at DMS enjoyed an evening of dancing and socializing during our Annual Farewell Dance on Friday, May 6th. The event was sponsored by Mrs. Cromer's Student Council. It was a spectacular night to remember!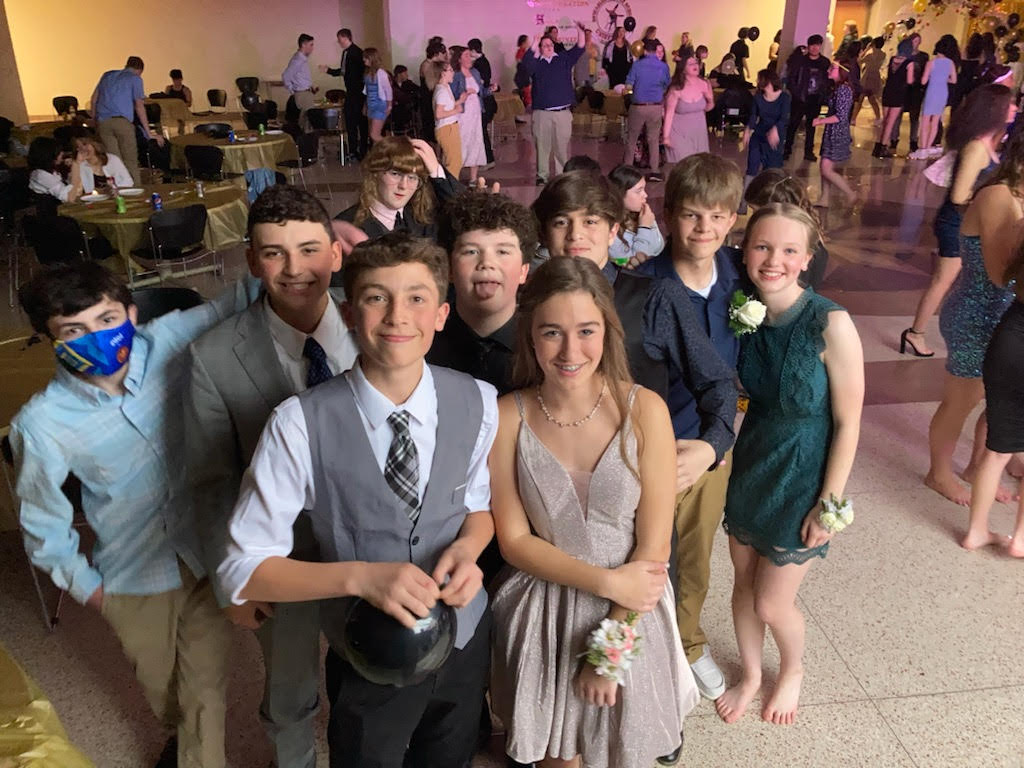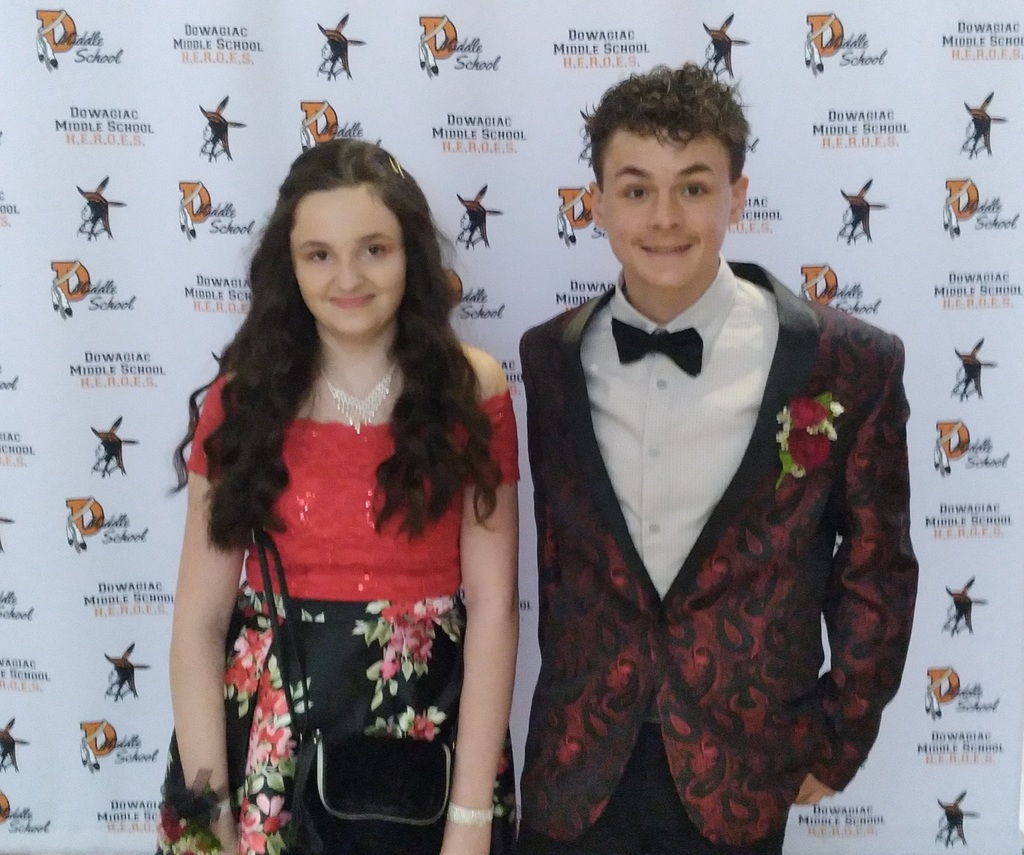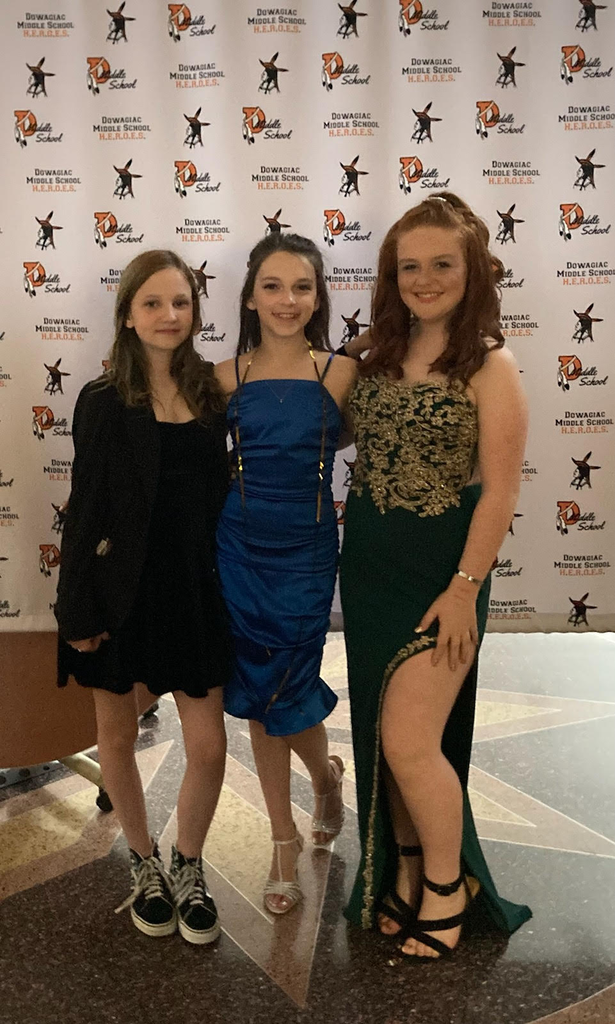 DMS Students were educated on Monday, May 2nd about the dangers of alcohol, tobacco and drugs by Steered Straight national presenter, Michael DeLeon. Students also learned about the long term health problems that are caused by the use of various new tobacco products such as vape pens and e-cigarettes. This event was made possible in part because of the generous support of the Education Talent Search (ETS) program at Southwestern Michigan College.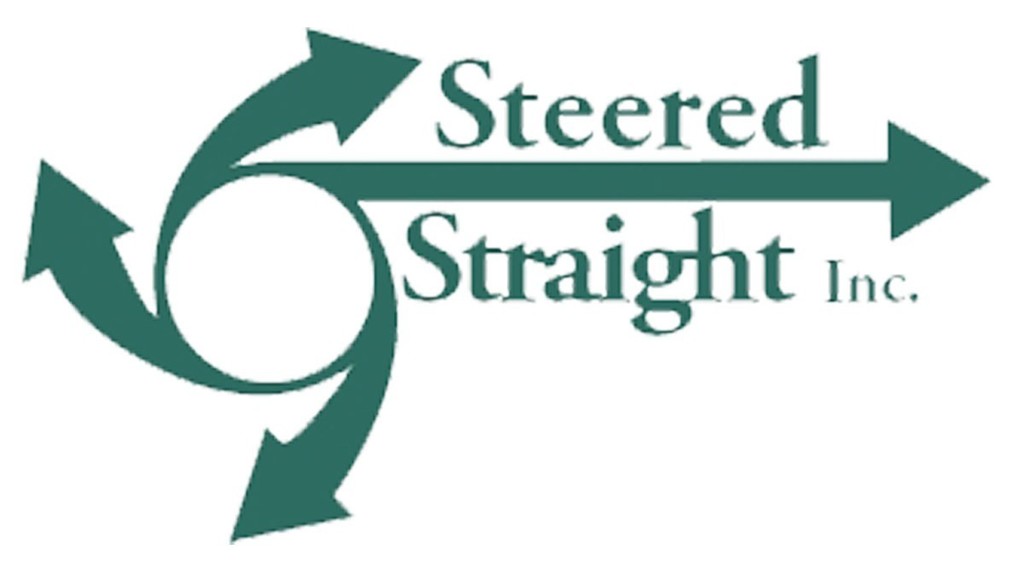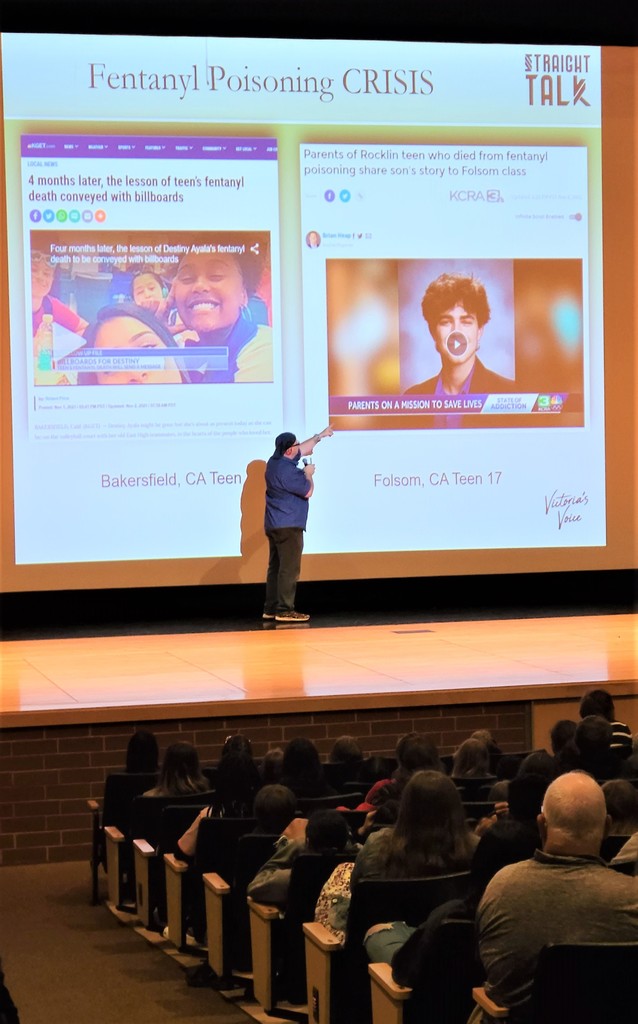 Attention DMS families, Our Annual Farewell Dance is Scheduled to take place on Friday, May 6th from 6:30-8:30 PM. This event is only open to current DMS 7th and 8th grade students. Tickets will be on sale next week starting on Monday, May 2nd. The cost to attend is $10. Please see a class student council representative or Mrs. Cromer for more details.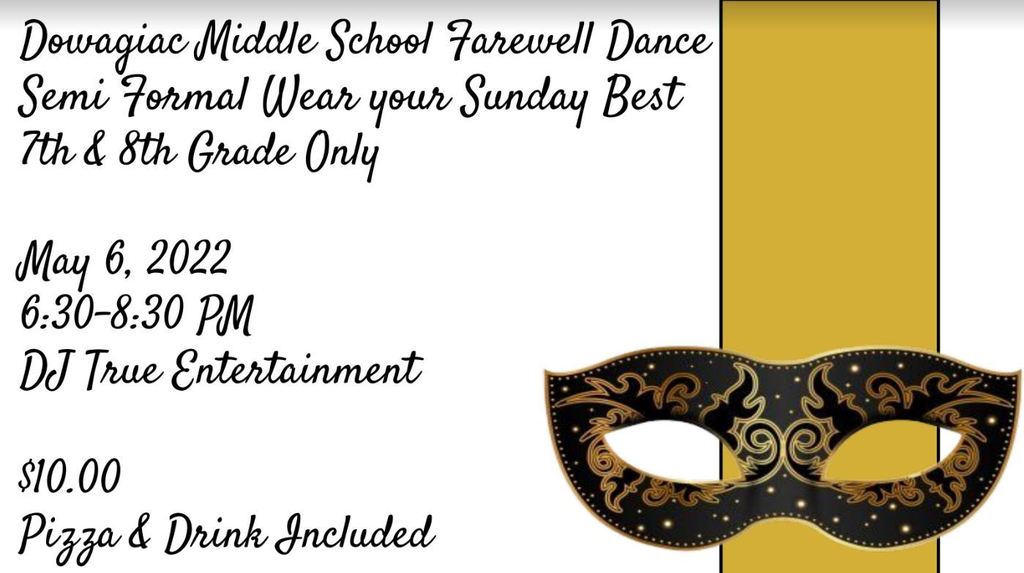 Attention all DMS families, 6 finalists for the Dowagiac Flag contest have been selected. One of them is 6th grade DMS student Breah H. Voting is taking place now through through the Dowagiac Michigan Facebook website. The winner will be announced on Tuesday, June 14th (Flag Day). Voting is only available to people who live in Dowagiac, or are apart of the Dowagiac School District. Good luck Breah!!
We would like to thank all of our families who attended our Annual Title I Family Engagement Night at DMS this evening. We gave away close to $1000 in prizes (e.g. books, computers, air-pods, science kits, Dowagiac apparel, etc.) to those who participated. For the event, students had to work with their parents and friends to solve academic problems, puzzles or riddles developed by our teaching staff to earn the chance to "Escape DMS!" We're happy to say everyone made it out safely! A special CHIEFTAIN "Shout Out" to our FABULOUS educators who helped make tonight memorable for everyone!!!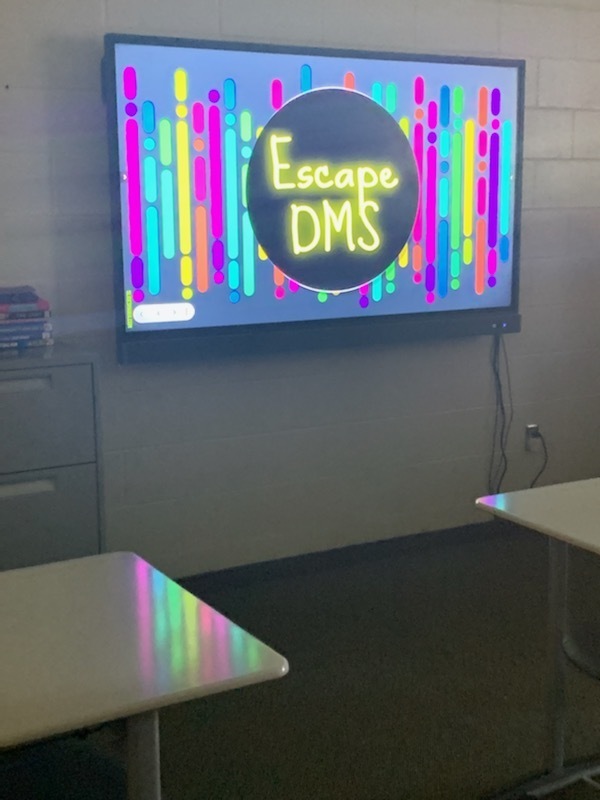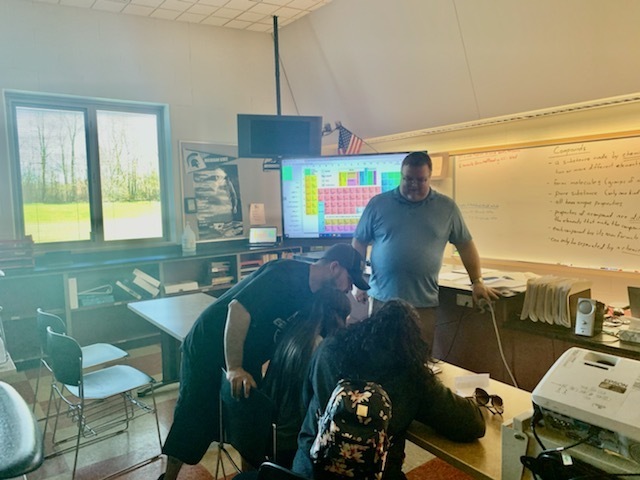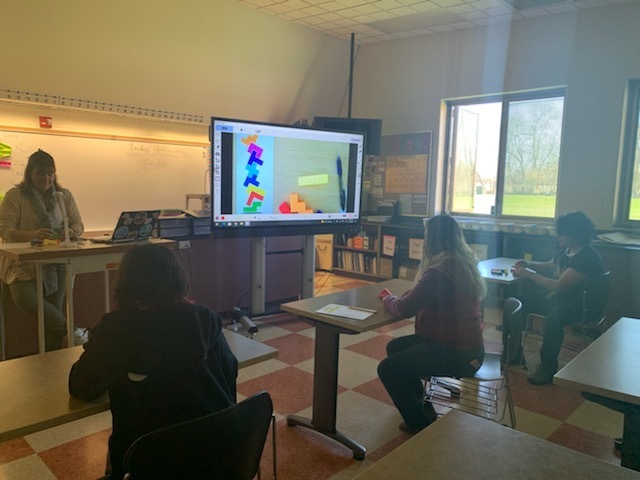 We would like to contratulate Riley O. for being selected as our March 2022 Student of the Month!!! Great job Riley!!
"Escape from Dowagiac Middle School" Annual Family Engagement Night You are Cordially Invited! The staff at Dowagiac Middle School would like to invite you and your child to attend our Annual Family Engagement Night WHO: All 6th-8th grade students & parents who have children attending DMS WHAT: DMS "ESCAPE ROOM CHALLENGE" and Family Engagement Night WHEN: Thursday, April 21, 5:00 - 7:00 PM WHERE: Dowagiac Middle School WHY: Provide students and parents the opportunity to compete in "fun-filled" academic challenges with a chance to win prizes (laptop, air-pods, books, etc.), eat some great food and enjoy the camaraderie of a team/family event *Please register your child by filling out our online RSVP which can be found by clicking on the following weblink:
https://forms.gle/Y9t3pJ7TEbA2FXd96
*NOTE to Parents: We ask that you please RSVP by no later than Wednesday, April 20th so we know how many guests to expect.
Students in Mrs. Grear's STEM 2 class have been learning about bridges. Students were challenged to make a Warren Truss bridge with popsicle sticks and wood glue. The bridges were impressively strong, with some being able to hold over 100 pounds! IMPRESSIVE!!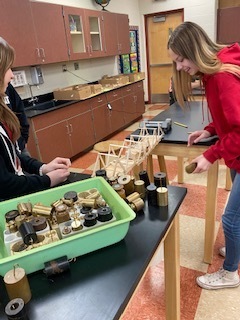 Fitness across the USA! Mrs. Frontczak's 8th grade students are combining their fitness and geography skills. Students had to perform various fitness tasks based on a city in the United States. After completing the fitness tasks, they were challenged to identify which state each city was located. A nice way to exercise your mind and body!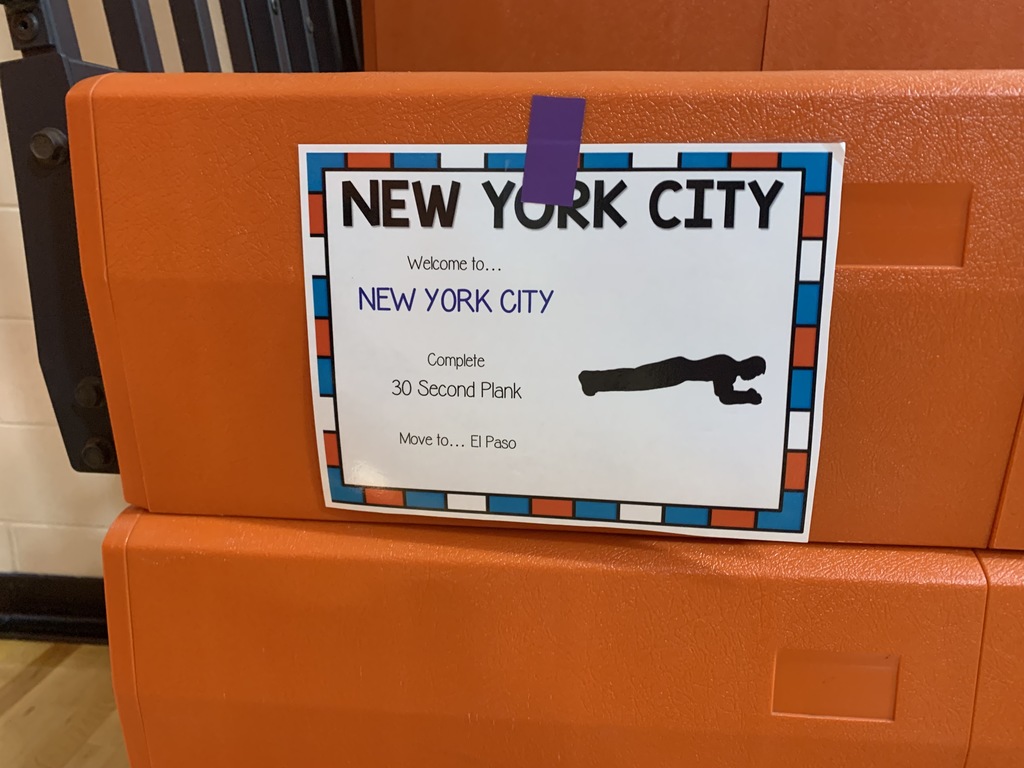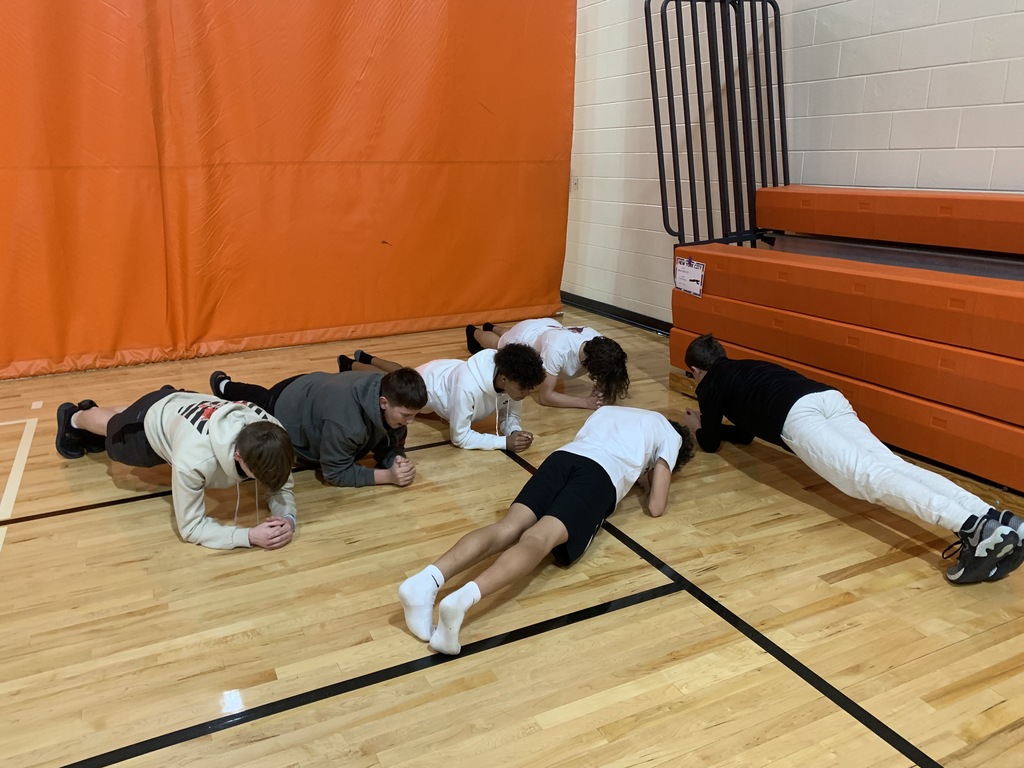 DMS will be celebrating the end of "March is Reading Month" with dress up days sponsored by our Student Council. Monday, March 28th: "Pajama Day" Tuesday, March 29th: "Read My Shirt Day" Wednesday, March 30th: "Red, White & Blue Day" Thursday, March 31st: "Character Day"