News
Dowagiac Union Schools Covid-19 Preparedness and Response Plan
POSITION: Custodian QUALIFICATIONS: High school diploma or equivalent.Demonstrated mechanical aptitude or competence for assigned responsibilities and prior...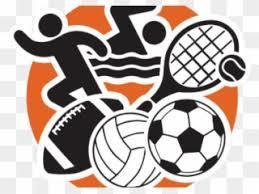 Chieftain High School Fall Sports Update information. Please click here.
SEE ALL NEWS
LIVE FEED

Dowagiac Union Schools
20 minutes ago
Board of Education Regular Meeting will be held on Monday, September 21, 2020 at 7:00 p.m. Public view will be available via Dowagiac Schools YouTube site: https://www.youtube.com/LetsGoChiefs
Any public comments for the Board are to be submitted via email to kstewart@dowagiacschools.org by 6:45 p.m. on the date of the meeting (9/21/20)
Also, there will be a Special BOE meeting on Monday, September 28, 2020 at 7:30 p.m., held outside on the south side of the building at DMS, for the Board's three week review of the Return to School Plan. If inclement weather, the meeting will be held on Tuesday, September 29th. Check for updates on the website and Dowagiac Schools' Facebook page next week regarding information on this meeting.

Dowagiac Union Schools
8 days ago
Information on Chieftain High School Fall Sports can be view by clicking on this link. https://5il.co/kvua

Jonathan Whan
8 days ago
Greetings to all of the parents, grand-parents, guardians and care givers.
On behalf of the staff I want to say thank you for a very good start to the school year. With any new adventure, there can be bumps along the way. We appreciate your cooperation, patience, and support with the Distance Learning start of this school year.

Dowagiac Union Schools
11 days ago
Welcome back to another school year at Dowagiac Union Schools! We are excited to begin working with your students in this new learning environment! School starts tomorrow, September 8th with grades 6-12 classes starting at 8 am and elementary classes beginning at 9 am. Check your student's email for information on connecting for the first day. To access our new online learning platform, visit: bit.ly/dusonline for help, contact the family help desk at 269-851-8488 Monday-Thursday 3-7 pm or the school during the day.

DUS Contributor
14 days ago
School Transportation Request! Parents, please click on the link for important information regarding transportation. If you will require transportation this school year a Transportation Request Form must be completed by September 14, 2020. The link is here: https://5il.co/knri
SEE ALL POSTS