Parents mark your calendars for Kindergarten Meet & Greet! Wednesday, February 22nd. See the flyer for more details.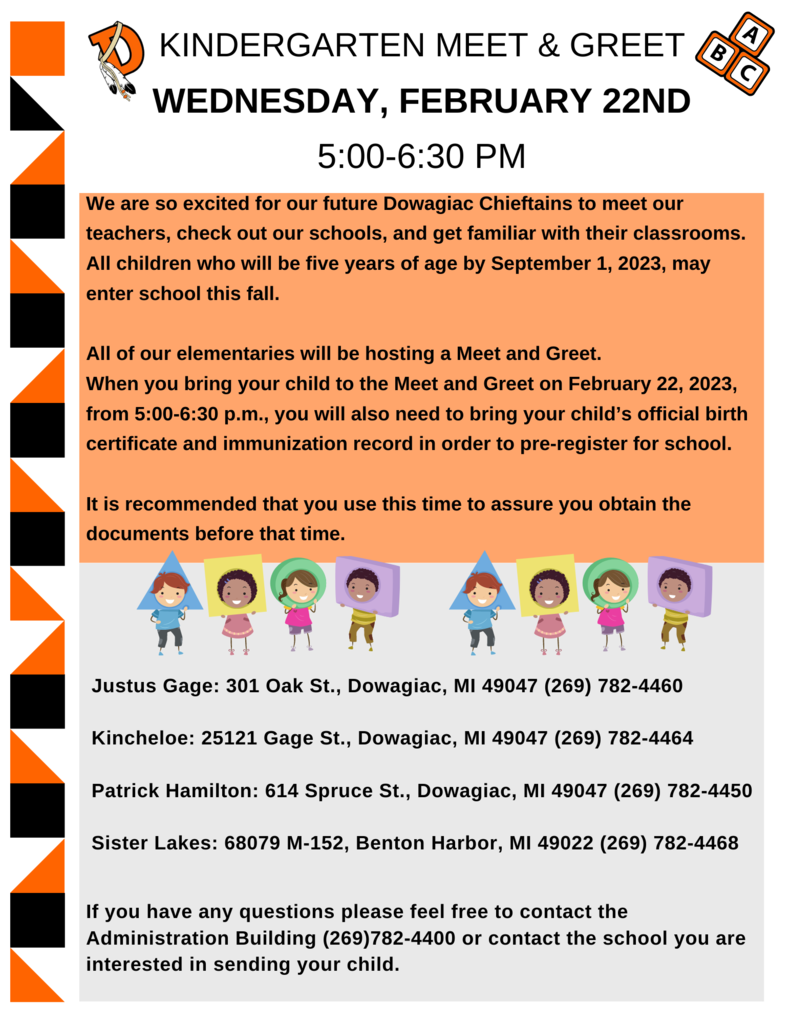 Good evening Justus Gage Families, This is Bryan Henry, Principal of Justus Gage Elementary. As a reminder, we have a ½ day, Friday, January 20th. Dismissal time is 11:56. Thank you and have a good night. Bryan Henry, Principal Justus Gage Elementary
SEAL Michigan Dental Sealant Program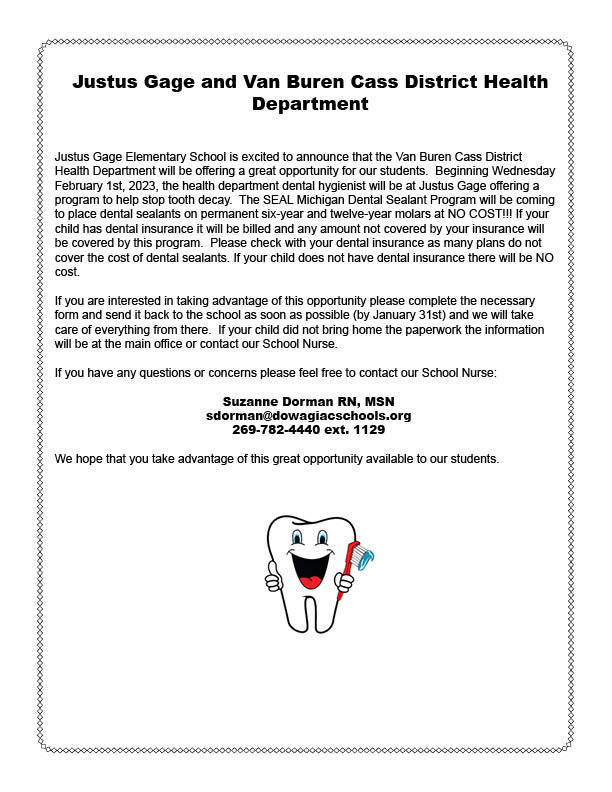 Dates to Remember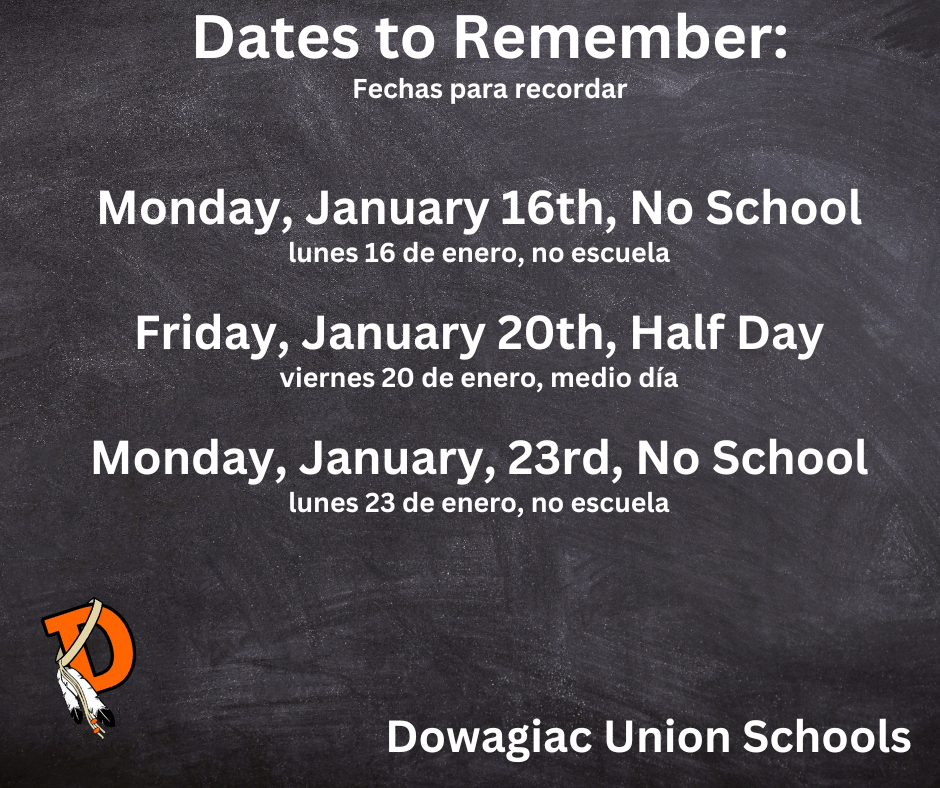 Happy New Year!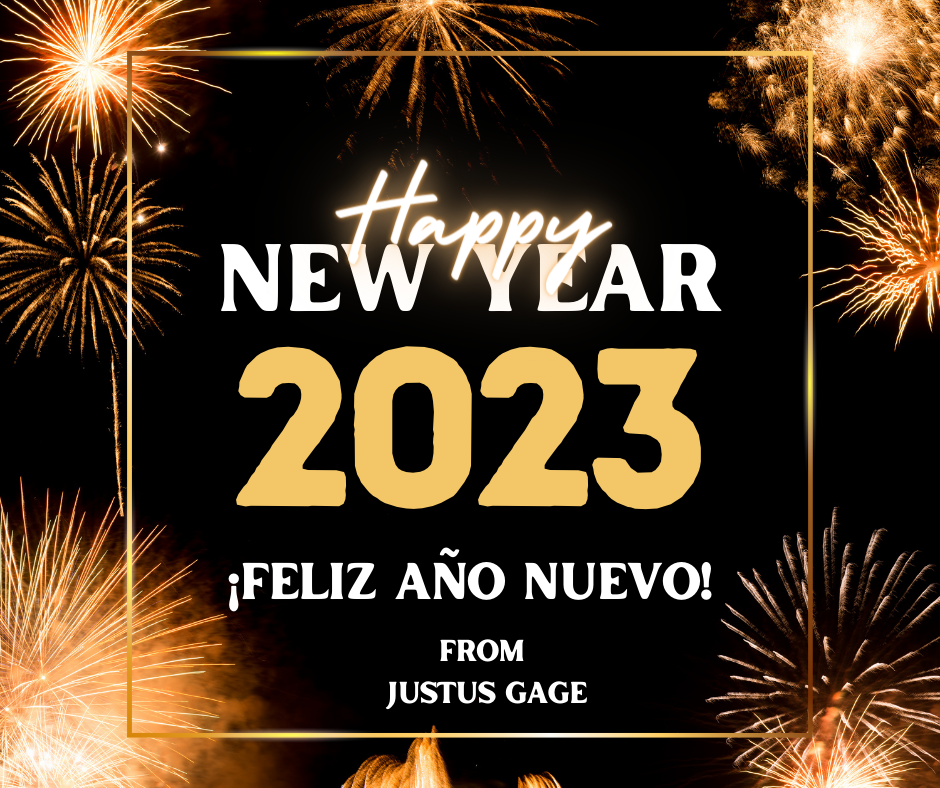 Merry Christmas!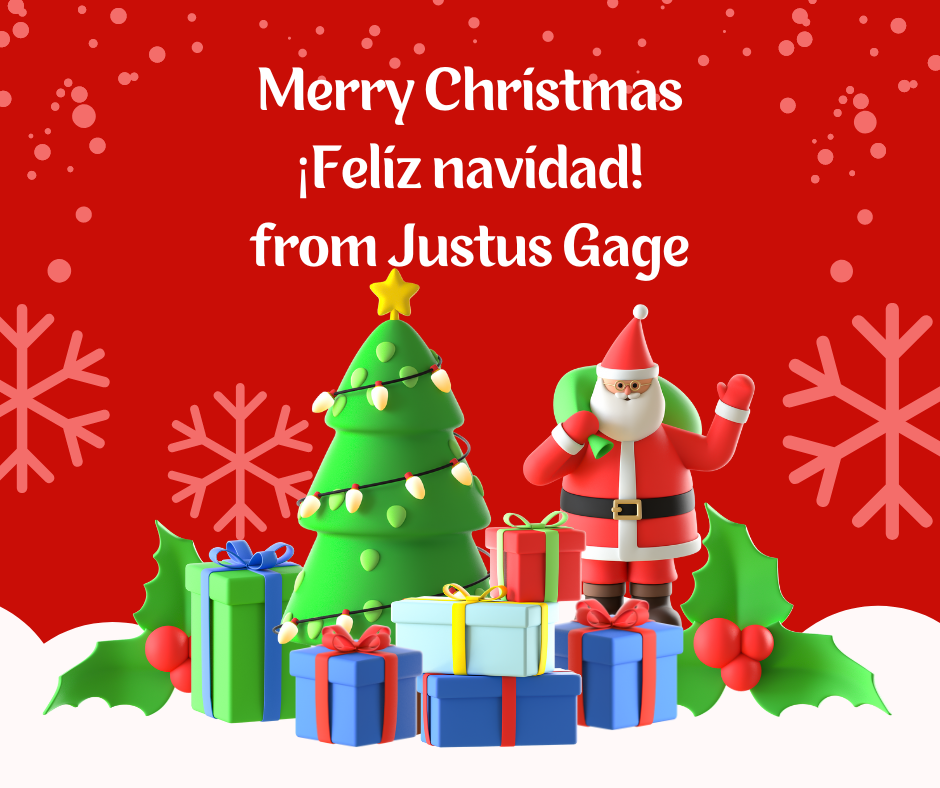 Pajama Day will be tomorrow. Pajama day will be Thursday, December 22, 2022 at Justus Gage Elementary If you would like your son or daughter to participate in our last "School Wide Fun Dress Up Day" of 2022, please have your child wear "school appropriate" pajamas to school tomorrow.

Justus Gage Families and the Dowagiac Community, Here is a gentle reminder that Sarah Proctor's Celebration of Life will be held at the Lighthouse Church on Friday, December 16th from 4:30-5:30, located at 30402 M-62, in Dowagiac, MI. Families, Friends and Students are welcome. All elementary and middle school students must be accompanied by an adult. Per the family's request, please dress casual and comfortable. Sincerely, Bryan Henry
Practicing for the music program. We are ready to put on a great show for our families this evening!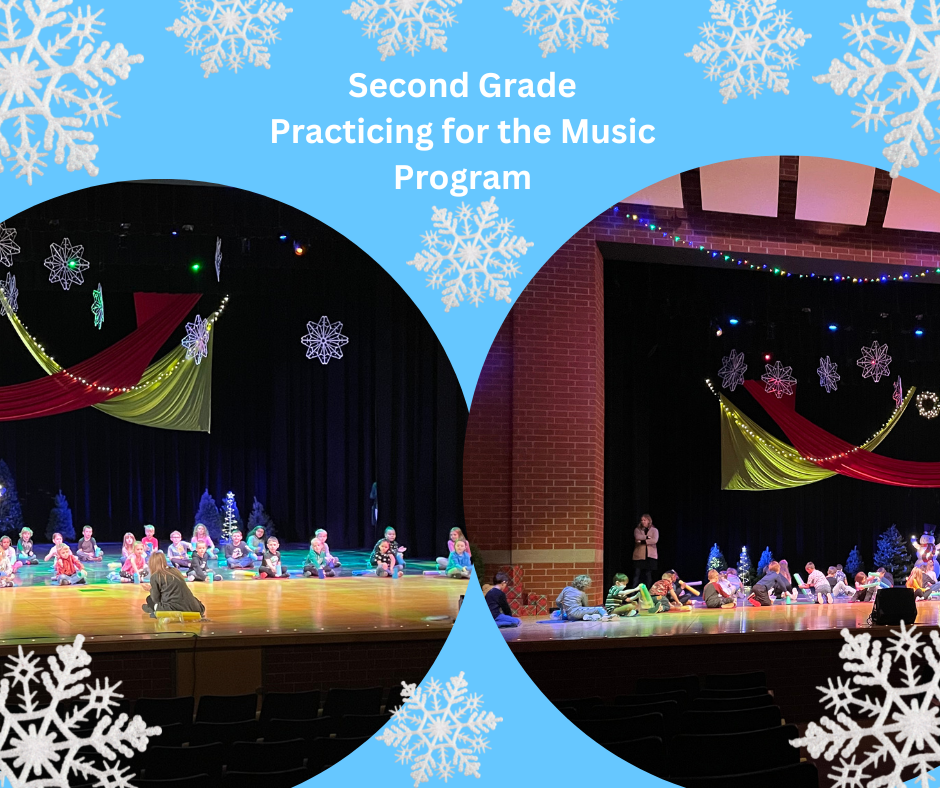 Winter Music Program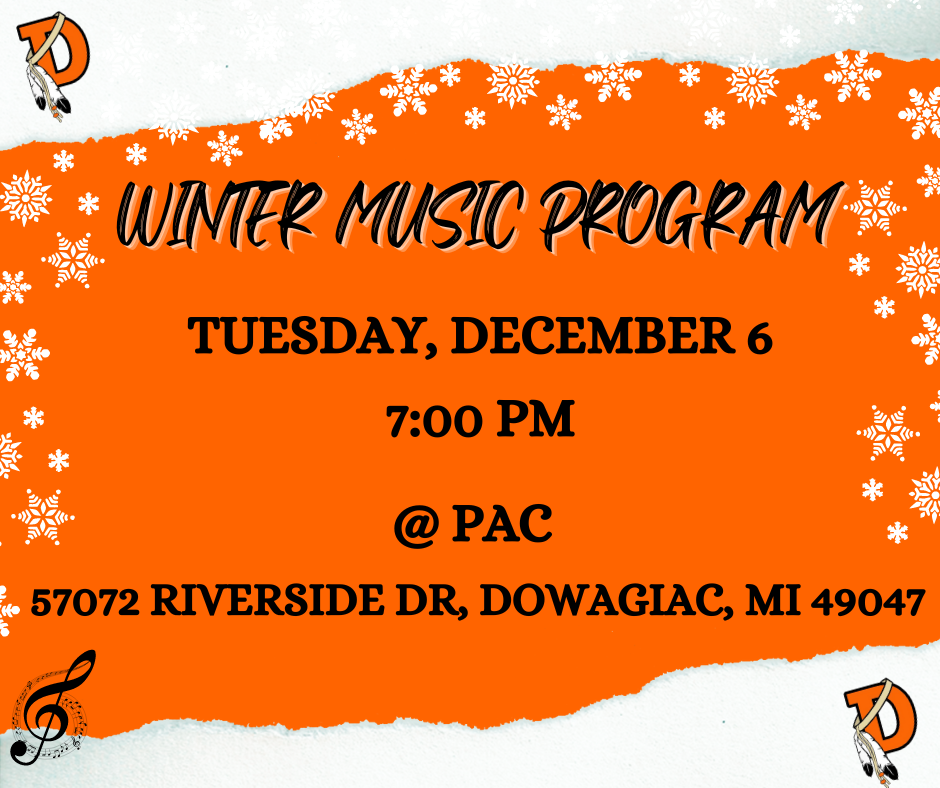 Happy Thanksgiving! Feliz Día de Gracias!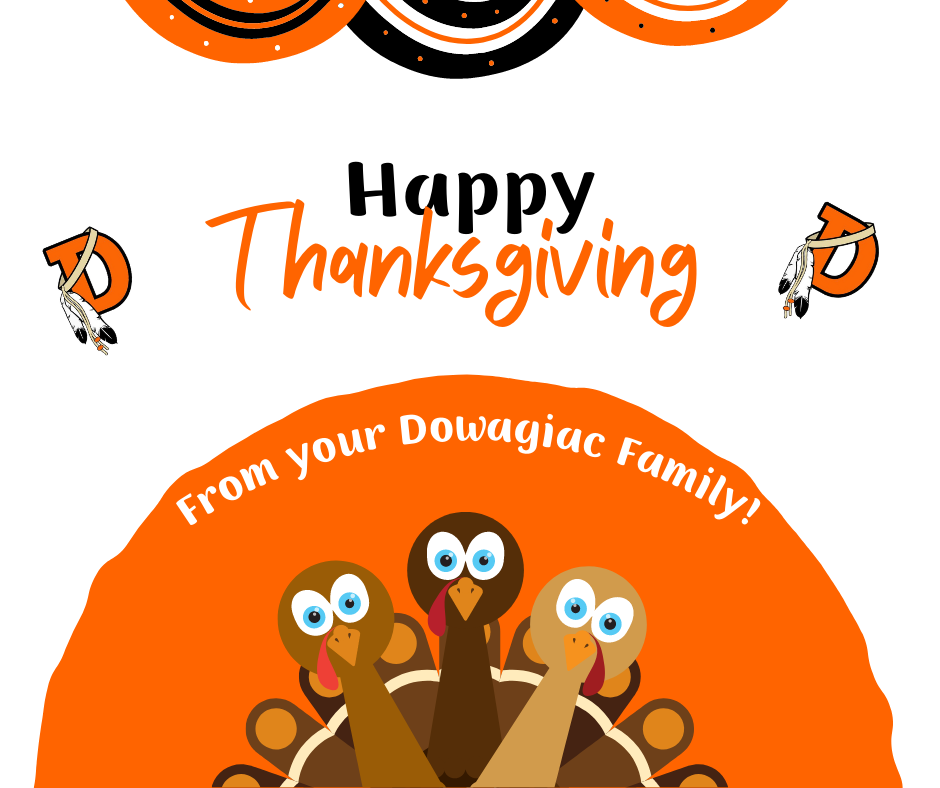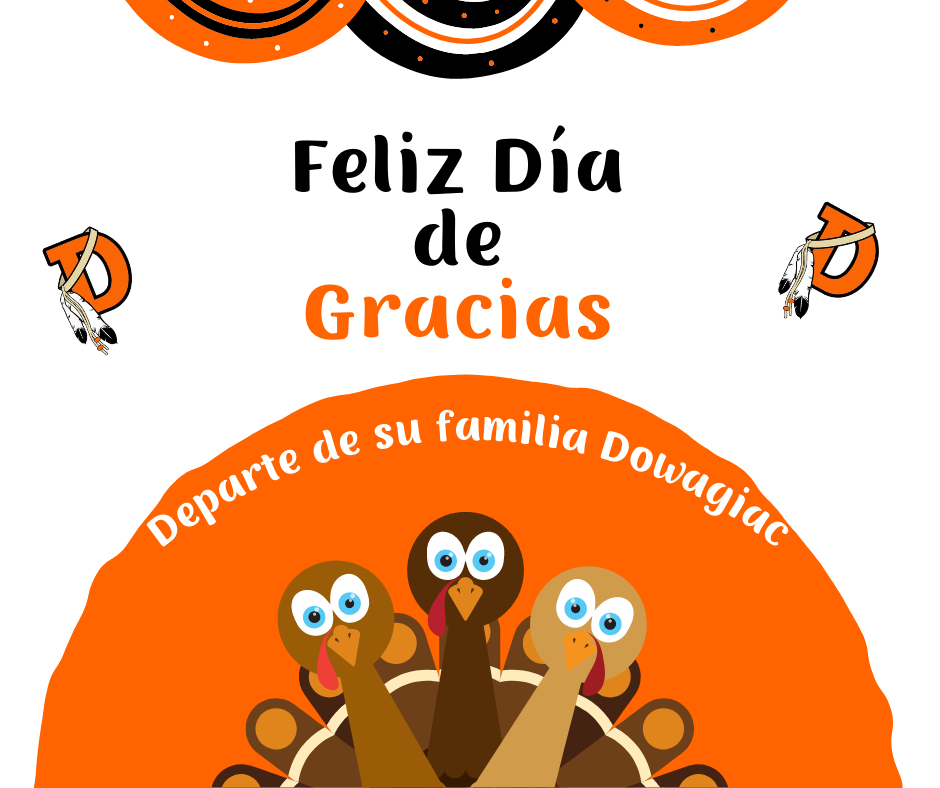 Friendly Reminder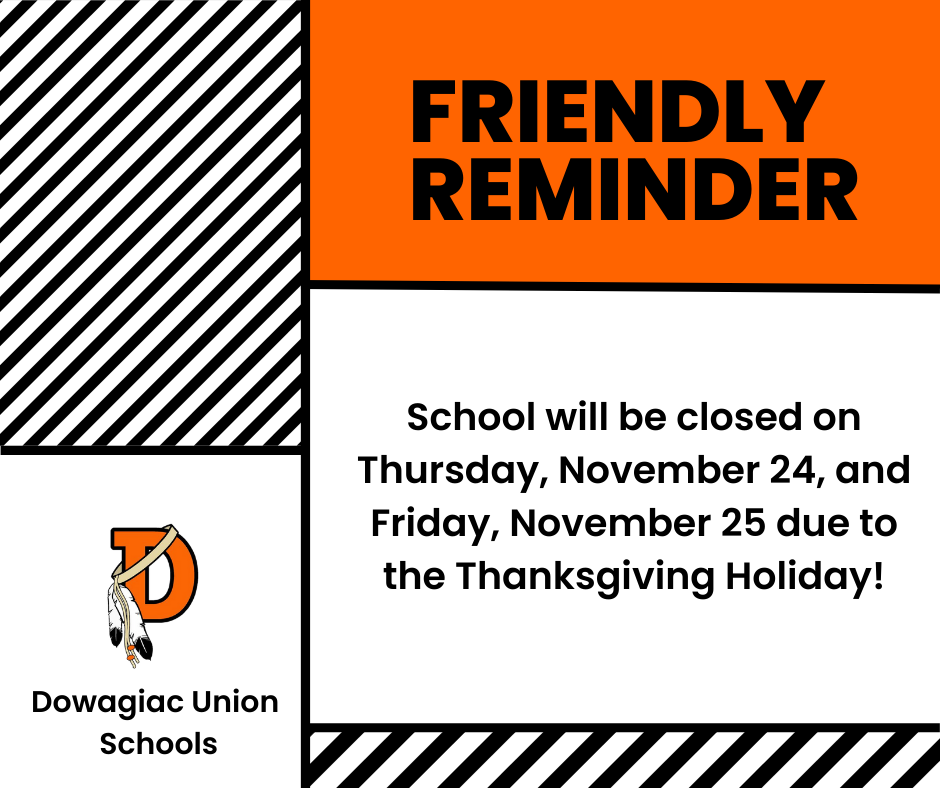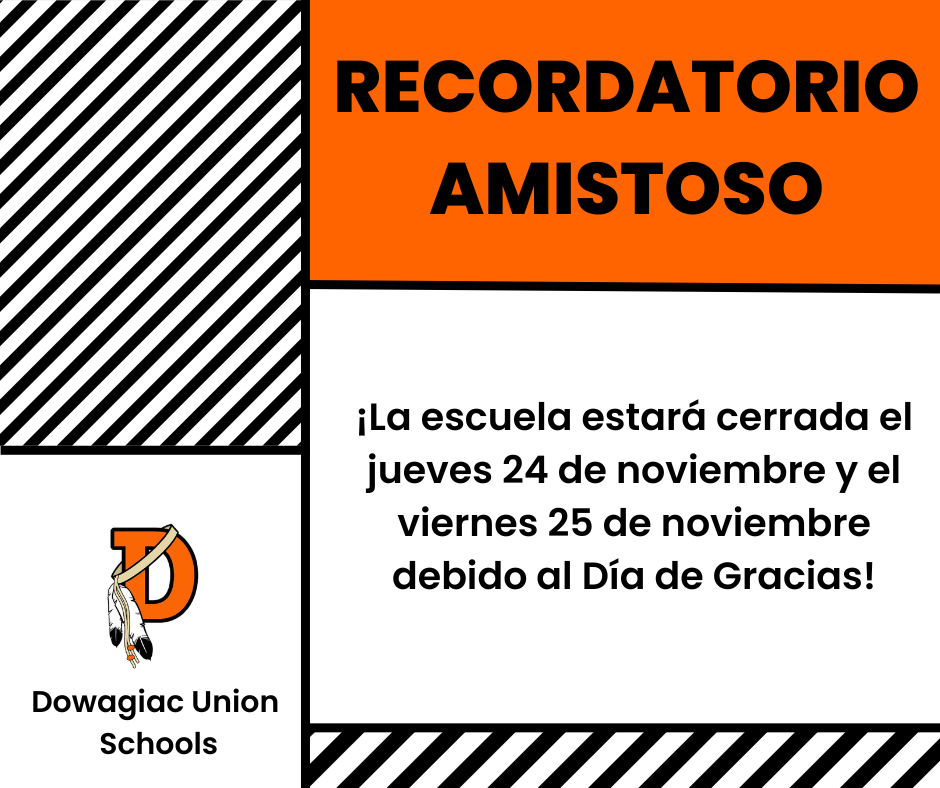 Justus Gage Families, Our next PTO Popcorn Day will be on Wednesday, November 23rd. As a reminder, popcorn is 50 cents a bag and the popcorn is always popped to perfection! Stay warm.

Good afternoon, Tonight's Justus Gage PTO meeting has been cancelled due to the winter storm warning for Cass County. Have a good night and stay warm!

Good Afternoon Justus Gage Families, As a reminder, we have Parent-Teacher Conferences this evening and tomorrow. Please contact the office at 782-4460 if you forgot or misplaced your conference time. All conference times are scheduled for fifteen minute intervals and we respect and value your time. We will do our very best to stay on schedule and we look forward to discussing your child's progress. 1/2 Day Reminder: We have a 1/2 day on Thursday November 3rd. Our dismissal time for ½ days is 11:56. Respectfully, Bryan Henry, Principal Justus Gage Elementary
A-mazing Acres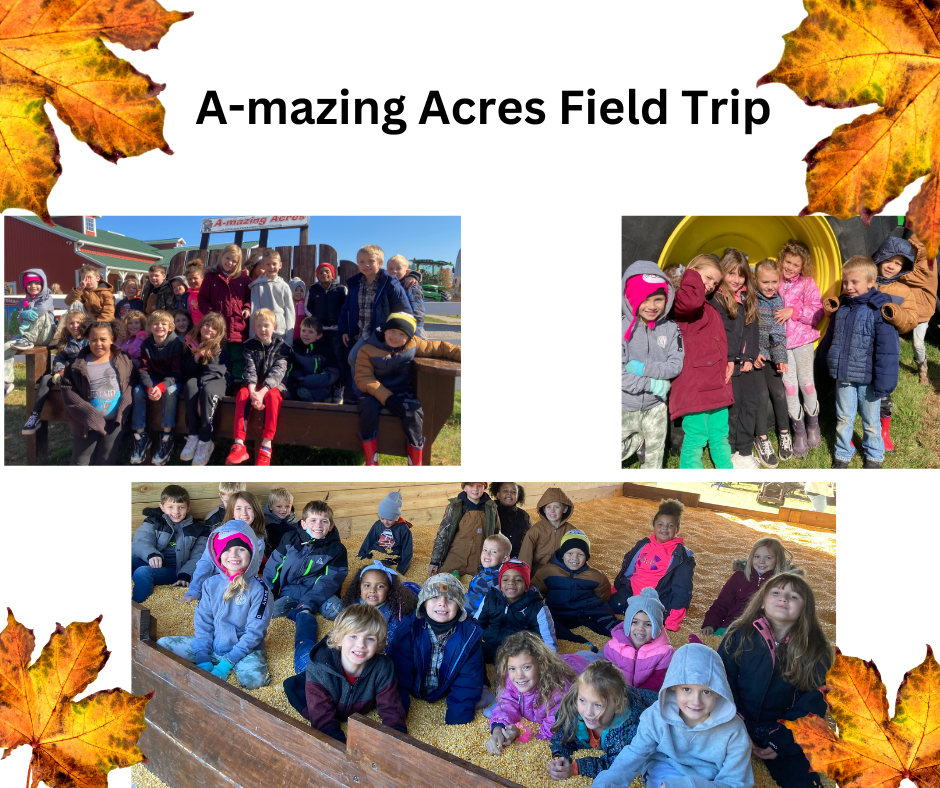 Gentle Reminder to our Justus Gage Families, It's PTO Popcorn Day tomorrow. 50 cents a bag. Have a great night and Go Chieftains! Respectfully, Bryan Henry, Principal
Reminder!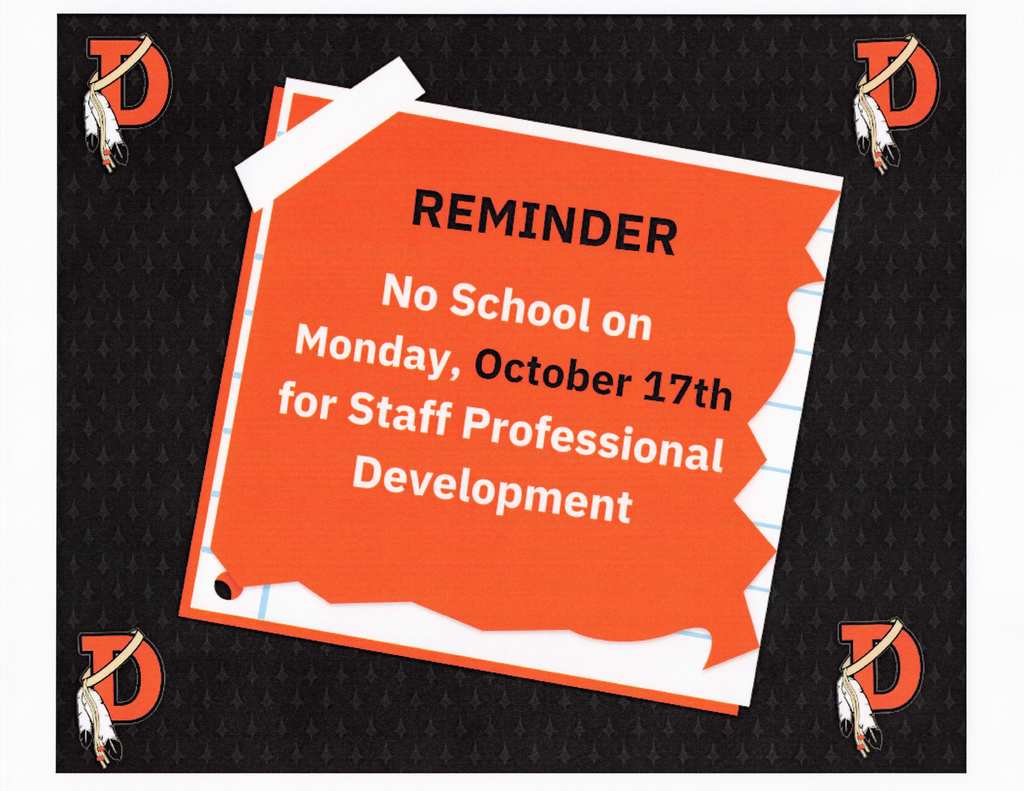 Thank you Dowagiac Fire Department for taking time out of your day to visit Justus Gage and teach fire safety to our students!

Dear Justus Gage Families, I hope this message finds everyone well and sorry for the late message. Power has been restored at Justus Gage Elementary and school will start at its normal time tomorrow. This afternoon, we positioned all students in the hallway for two reasons. Although there was no tornado warning given, all students and staff took their safety positions in the hallway. Secondly, it was also difficult to see during the storm as there was no power. Students and staff returned to their classrooms once we felt it was safe and there was enough light. Thank you for also being very cooperative during dismissal. Respectfully Bryan Henry, Principal