Due to school being canceled today and the possibility of bad weather conditions, Kindergarten Meet and Greet has been canceled. We have decided to reschedule for Thursday March, 9, 2023 from 5:00 PM-6:30 PM. Debido a que las escuela se cancelaron hoy y la posibilidad de malas condiciones climáticas, Kindergarten Meet and Greet ha sido cancelado. Hemos decidido reprogramar para el jueves 9 de marzo de 2023 de 5:00 p. m. a 6:30 p. m.
Today, Wednesday, February 22, we are closed due to being cautious for the possible incoming weather.
Thank you WSBT 22 and Meteorologist, James Parish, for visiting our school today. Our students enjoyed the story! Reading is fun and we love to read! Check out our students on the news at 5:30 PM.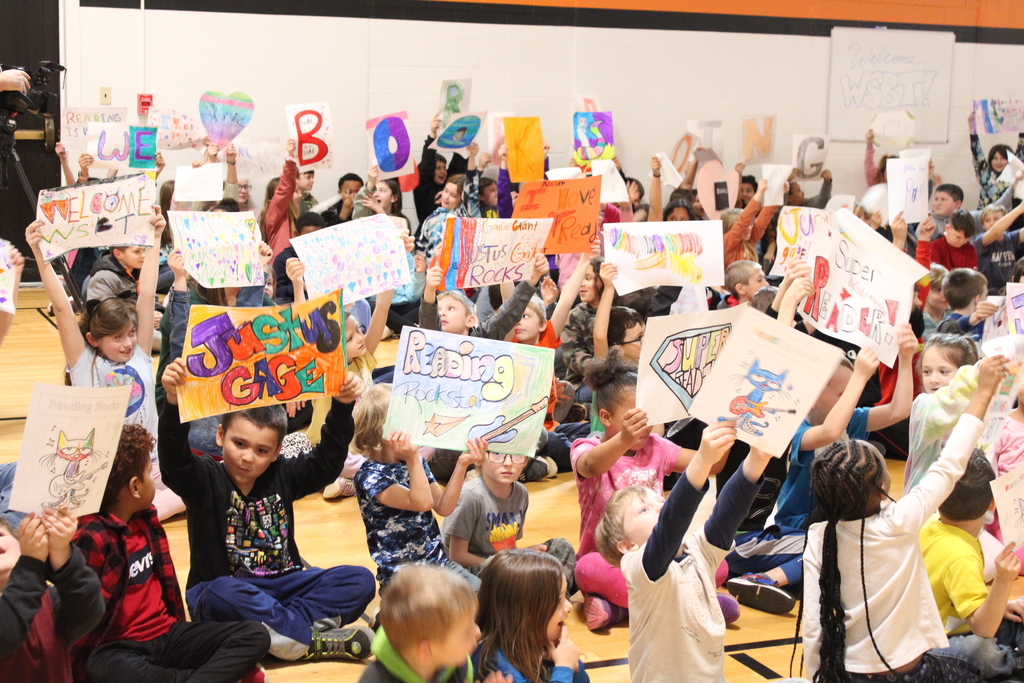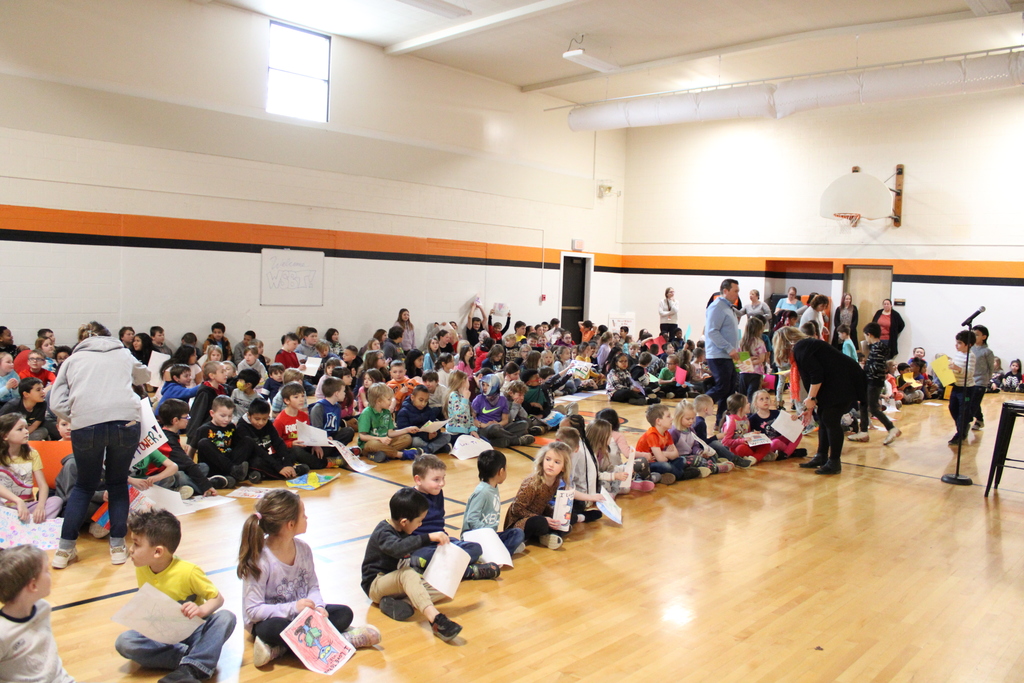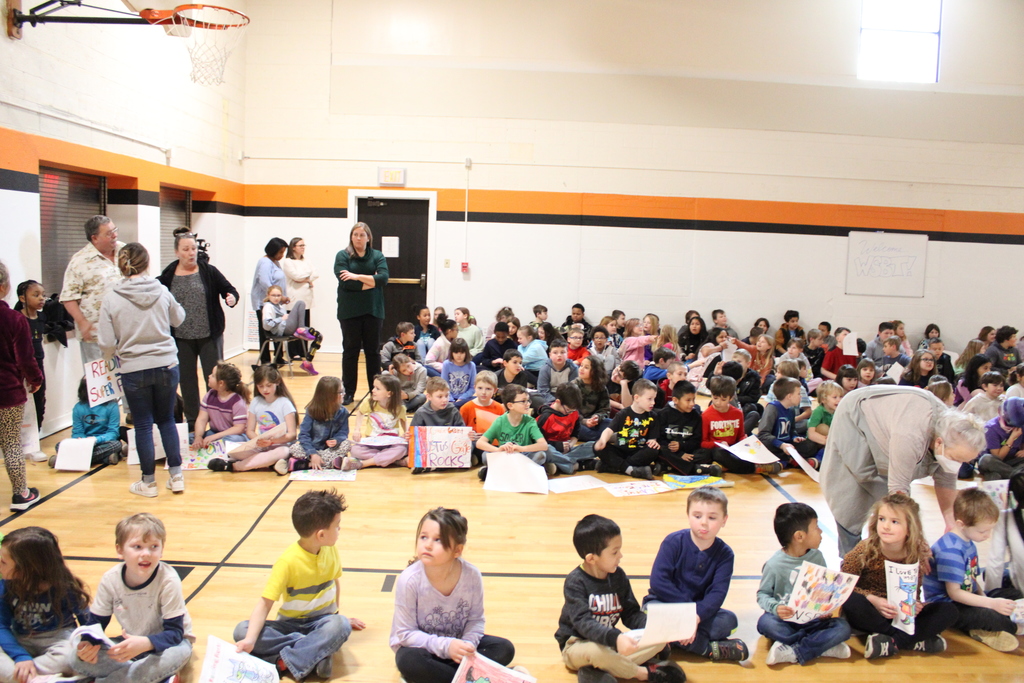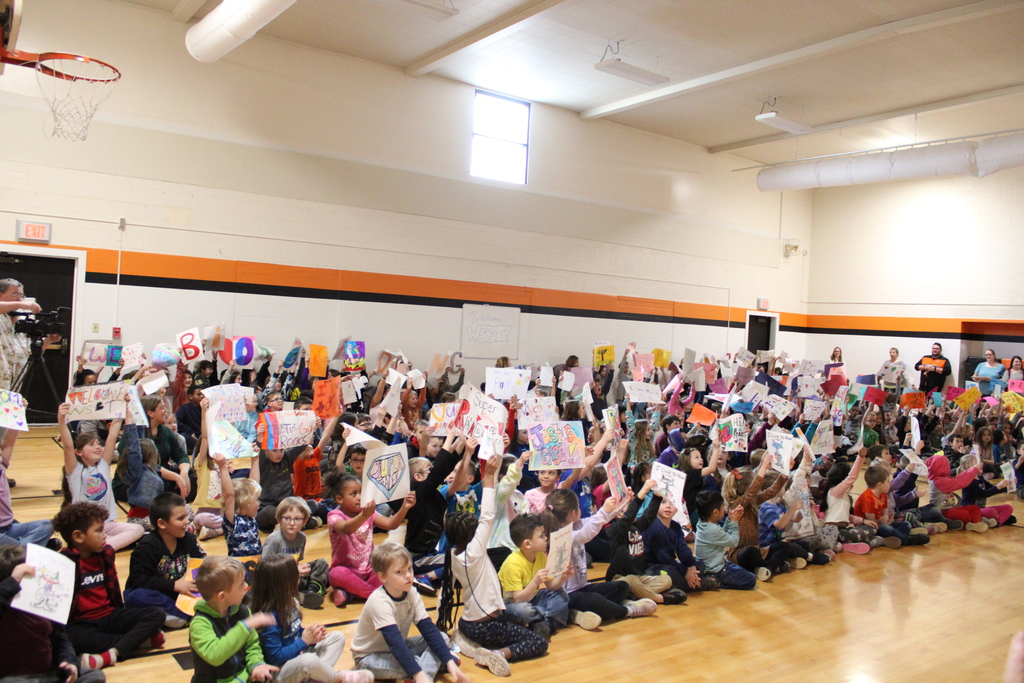 Important Upcoming Dates! ¡Próximas fechas importantes!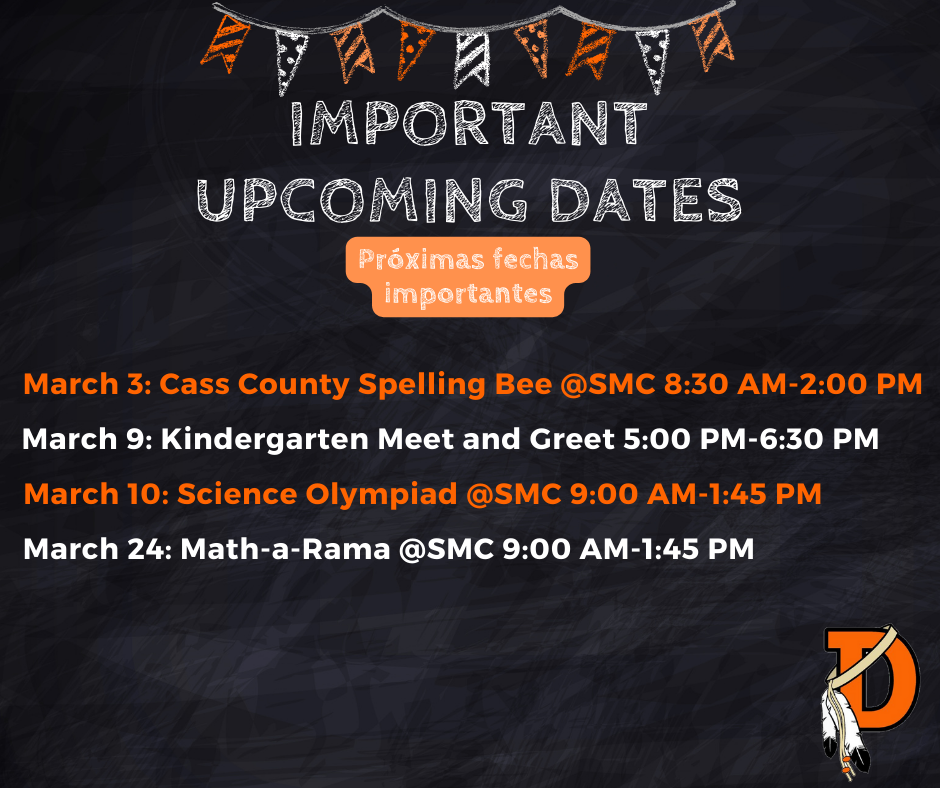 Make sure to mark your calendars to vote for our school!
Due to icy road conditions school is canceled today, Friday, February 17.
Tomorrow, February 10, 2023! Winterfest Spirit Day!
Carnival at Justus Gage! Come out and join the fun, Wednesday, February 8, from 5:30 pm-7:00 pm.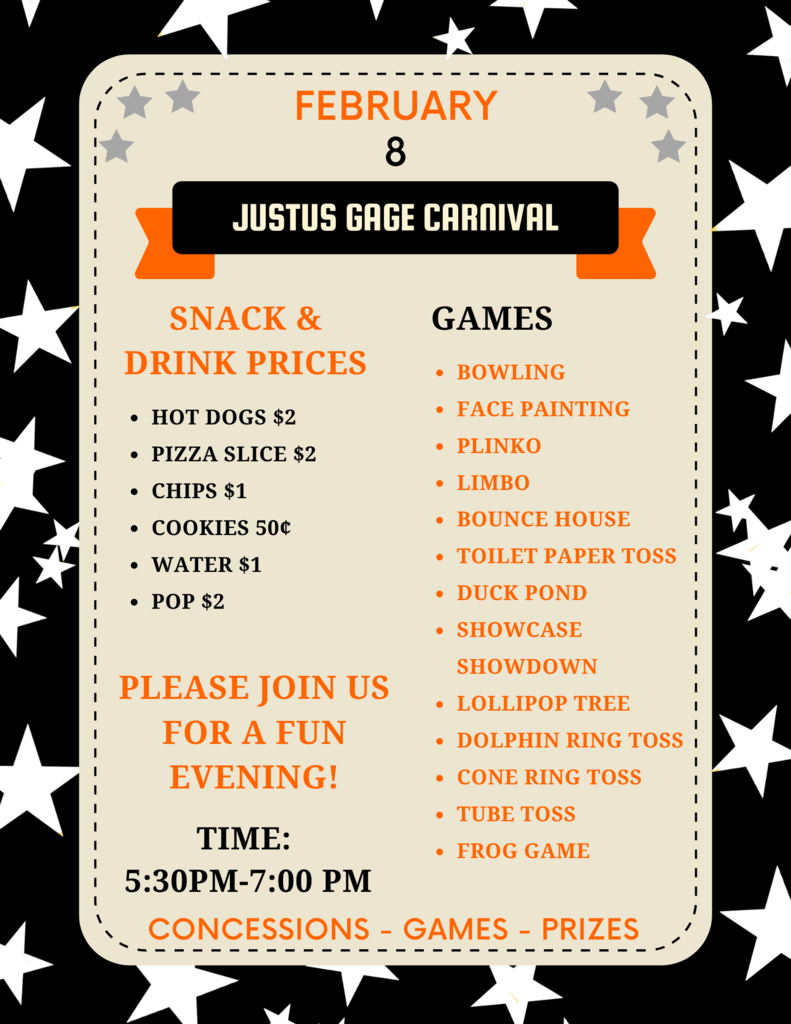 Cookies and Count Day!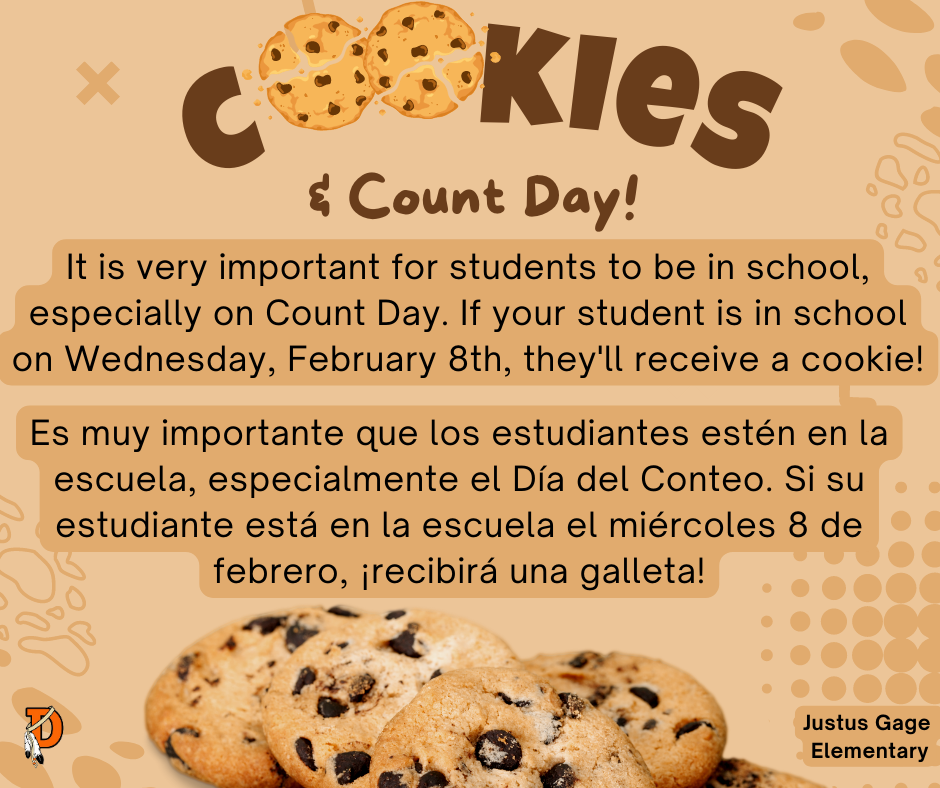 Parents mark your calendars for Kindergarten Meet & Greet! Wednesday, February 22nd. See the flyer for more details.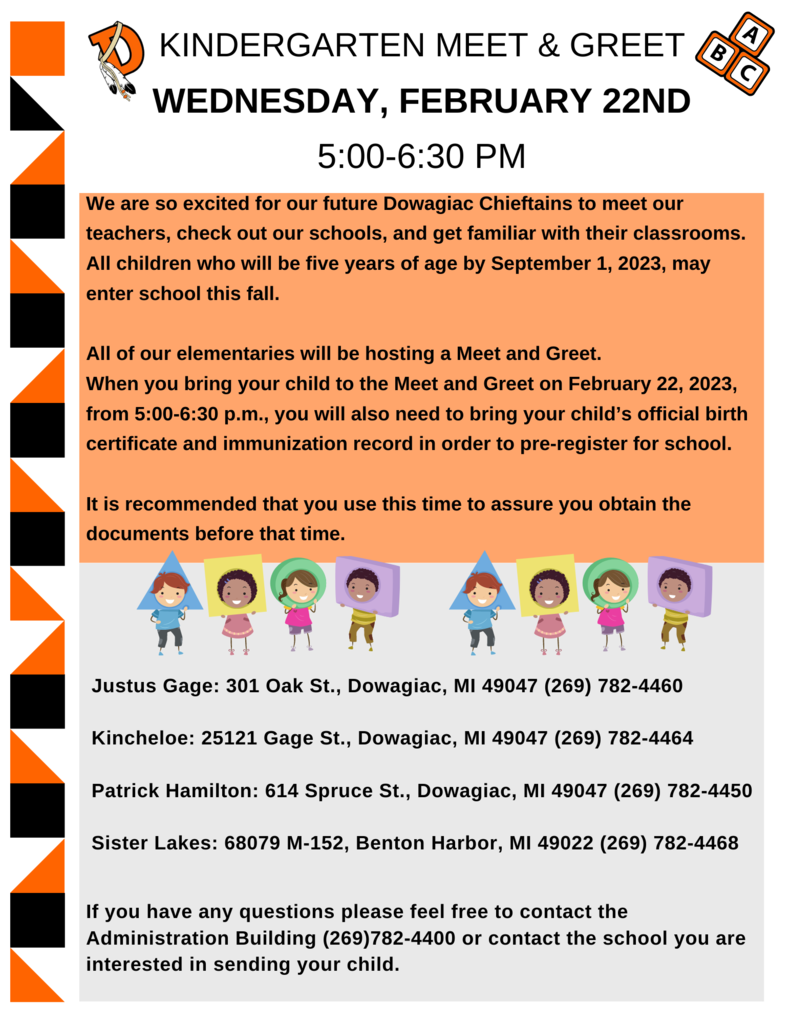 Good evening Justus Gage Families, This is Bryan Henry, Principal of Justus Gage Elementary. As a reminder, we have a ½ day, Friday, January 20th. Dismissal time is 11:56. Thank you and have a good night. Bryan Henry, Principal Justus Gage Elementary
SEAL Michigan Dental Sealant Program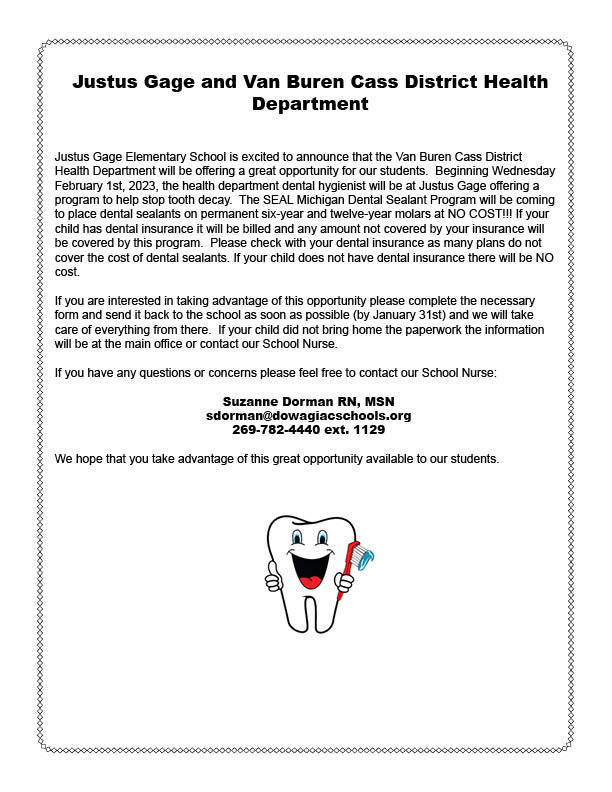 Dates to Remember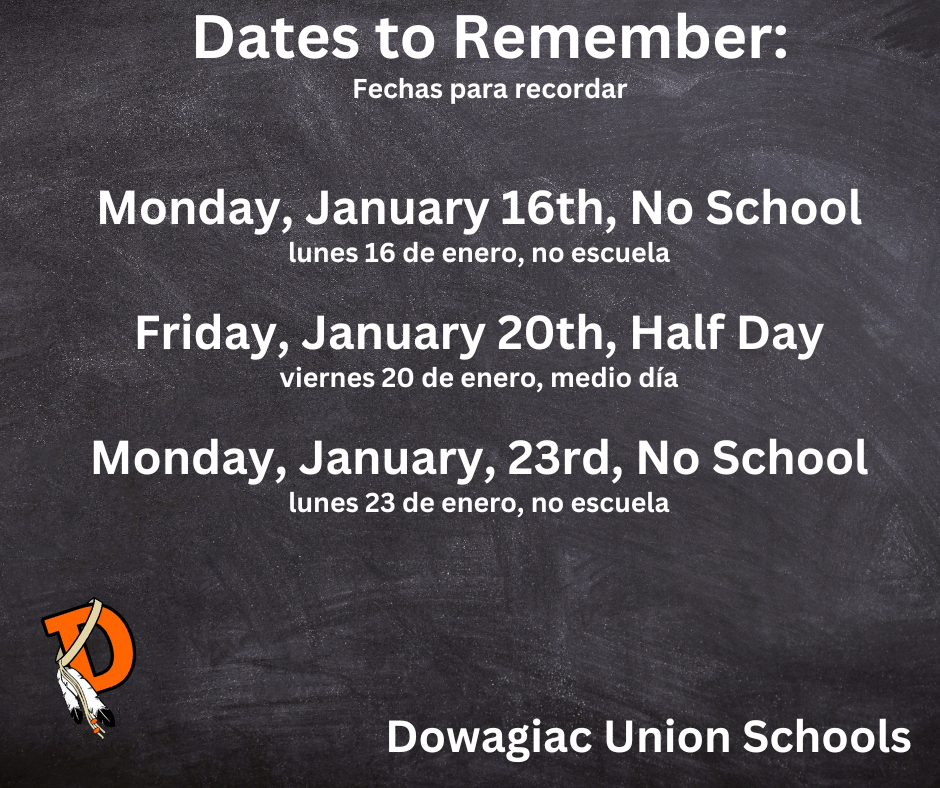 Happy New Year!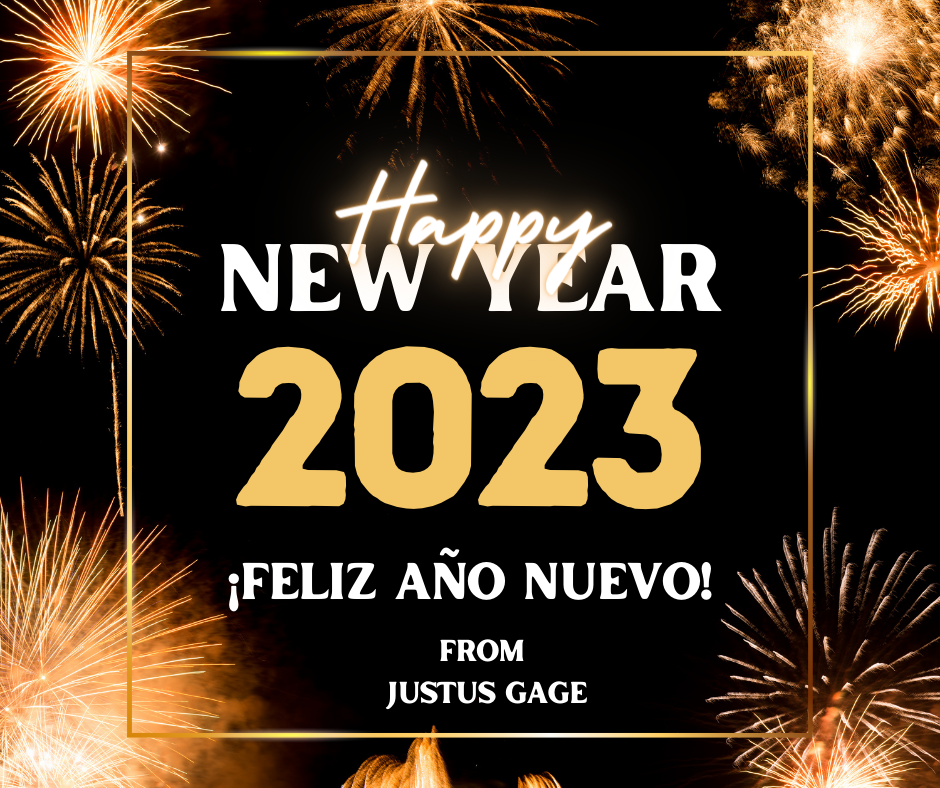 Merry Christmas!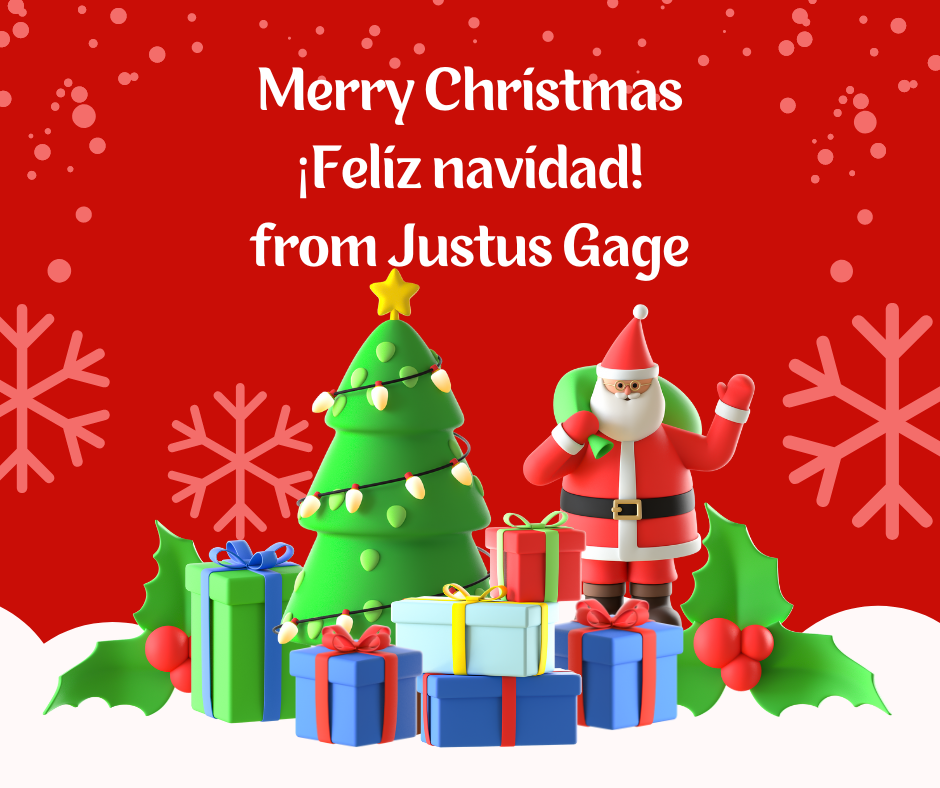 Pajama Day will be tomorrow. Pajama day will be Thursday, December 22, 2022 at Justus Gage Elementary If you would like your son or daughter to participate in our last "School Wide Fun Dress Up Day" of 2022, please have your child wear "school appropriate" pajamas to school tomorrow.

Justus Gage Families and the Dowagiac Community, Here is a gentle reminder that Sarah Proctor's Celebration of Life will be held at the Lighthouse Church on Friday, December 16th from 4:30-5:30, located at 30402 M-62, in Dowagiac, MI. Families, Friends and Students are welcome. All elementary and middle school students must be accompanied by an adult. Per the family's request, please dress casual and comfortable. Sincerely, Bryan Henry
Practicing for the music program. We are ready to put on a great show for our families this evening!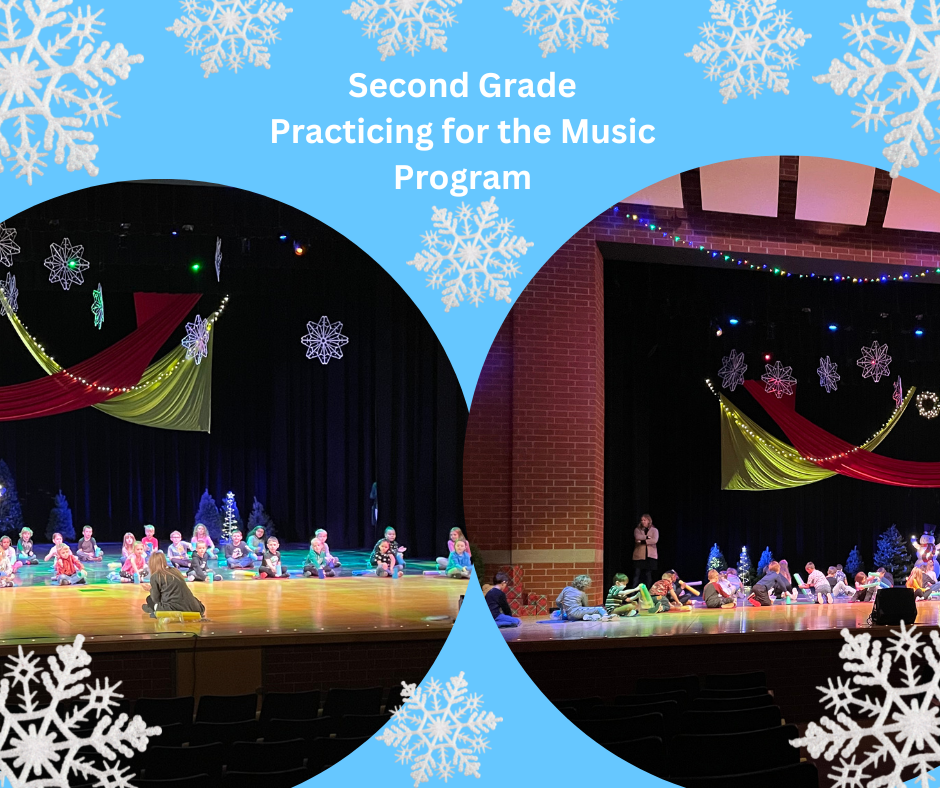 Winter Music Program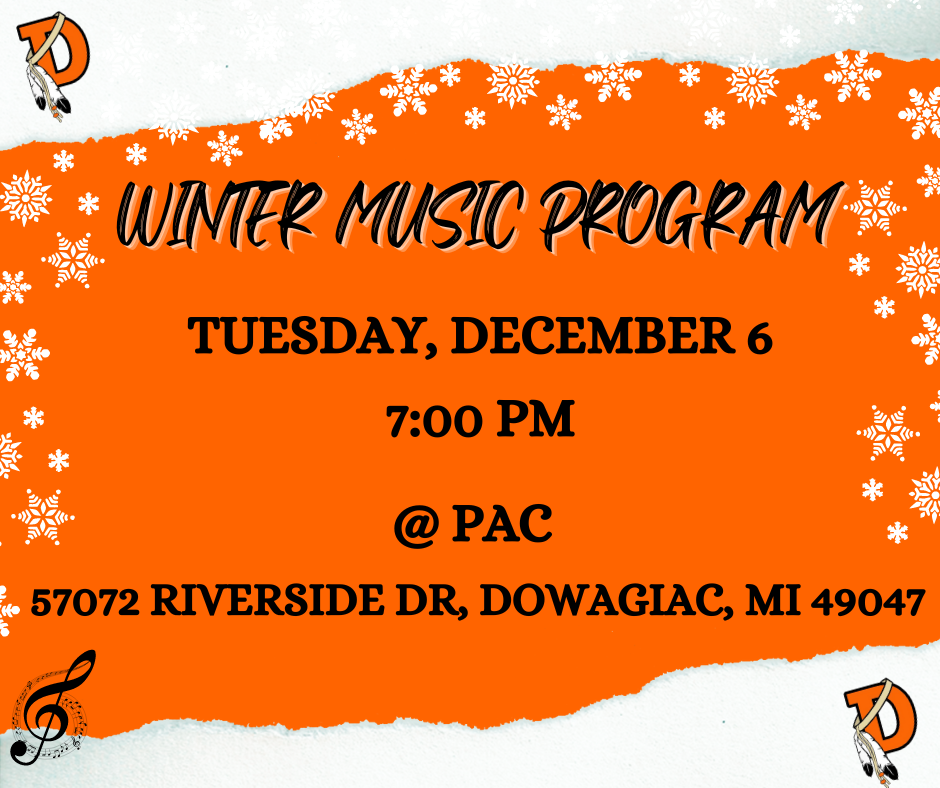 Happy Thanksgiving! Feliz Día de Gracias!