Pat Ham had a visitor from the North Pole today!!! Melfin the elf was in the Library reading on the shelf with Mrs. Conlin!! Keep an eye out he will be here all next week.

The Dowagiac Union School's Technology Department will be selling equipment Monday December 13 that is no longer being used in the District. The following equipment is available for sale: notebook computers starting at $40 each; Netbook computers for $15 each; Chromebooks starting at $15 each (most are $40 each). We will also have a few desktop computers and monitors. The sale will be held at the Technology Office (same building as the Autoshop) Monday December 13 from 3-5 pm. For questions call 269-782-4477.

Letter from Superintendent Whan with information for the upcoming 2021-22 school year. Click this link to view:
https://5il.co/wl5b

Desktop computers for sale! If you are looking for a one of our used desktop computers there will be one more opportunity to secure yours. Wednesday July 21 from 9am-noon at the Autoshop Building. Cost is $25 for a complete desktop unit (computer, monitor, keyboard, and mouse). The supply is limited. Call 269-782-4477 with any questions.

Pre-registration is now open for School Supply Spectacular 2021! United Way of Southwest Michigan is proud to partner with businesses and organizations in Cass County to present the School Supply Spectacular. This annual event provides backpacks with age-appropriate school supplies to students living throughout Cass County. Receive a FREE Backpack filled with age-appropriate school supplies. Backpacks will be available, pre-registration required, to Cass County children (pre-K to 12th grade). Children must be present in order to receive a backpack and must be accompanied by an adult. This event is for students residing in or attending schools in Cass County only and is intended to serve those families in Cass County who are experiencing financial hardship and are not able to afford school supplies and backpacks for their children. Pre-Registration is required at
https://www.uwsm.org/school-supply-spectacular
Event Dates: Wednesday, August 18 10 a.m. – 12 p.m. Marcellus High School 303 West Arbor St, Marcellus Saturday, August 21 10 a.m. – 12 p.m. Brookside Learning Center 61662 Dailey Rd, Cassopolis

Reminder: Dowagiac Summer School will be closed Monday, July 5th in observance of Independence Day. We hope you have a fun and safe holiday weekend. Sincerely, The Dowagiac Summer School Staff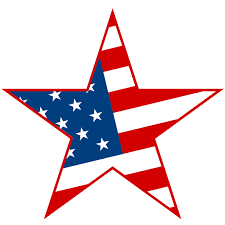 Attention all current Dowagiac Elementary Summer School students and families! Dowagiac Elementary Summer School is currently taking place at Patrick Hamilton Elementary School. The program runs Monday - Friday 8:00 - 12:45. Session 1: June 21 - July 16 Session 2: July 19 - August 13 For the maximum benefit we strongly encourage students to attend both sessions and five days a week! Please call 269-782-4450 with any questions.

Summer is quickly approaching, and that means Fitch Camp will soon begin! Follow this link to sign up!
http://bit.ly/fitchcamp
Good morning Pat Ham! Just a reminder MARCH is READING Month! Your student brought home a reading log Monday. Please remind them to fill out their weekly at-home reading log and sign it for them! This is there ticket for an entry to win a free bike! Also this Friday is CRAZY SOCK Day! Don't have crazy socks, not a problem, wear some mismatched socks 🙂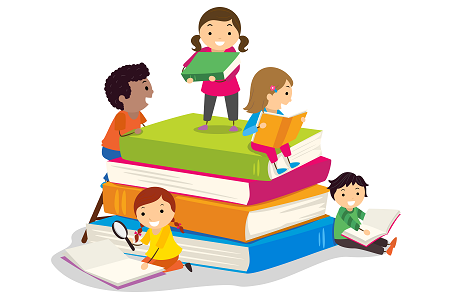 Good evening Pat Ham! Reminder that tomorrow is picture day, 1/14/2021! Didn't receive a paper order form? No problem! You can order online using the website and code below. geskusphoto.com/fallorders Code: 1175SLZTRQPPLW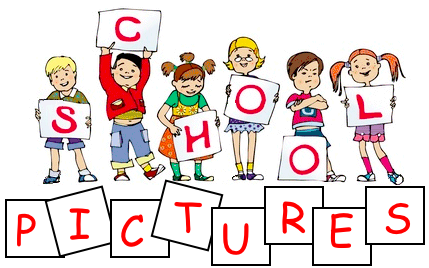 Hello Pat Ham! Don't forget, we return to face to face learning on Monday, January 11th ! We are excited to see everyone in the building. Don't forget to bring your Chromebook and have it charged and ready to go for learning. Have a great weekend and see you soon.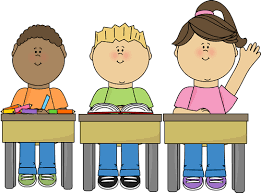 Hello Pat Ham! I hope everyone had a great holiday! This is just a reminder that we return to school on Monday 1/4/2021 and will be in distance learning until 1/08/2021. Can't wait to see everyone online! Have a great weekend.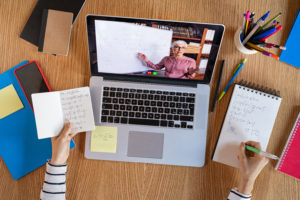 Good morning Pat Ham! Tomorrow is our last day face-to-face before winter break. Break is 12/21/20 - 1/3/2021. Student will return to school on 1/4/2021 via distance learning. We will be distance learning 1/4/2021 - 1/8/2021. We will return face-to-face on 1/11/2021. If you have an questions please contact the main office.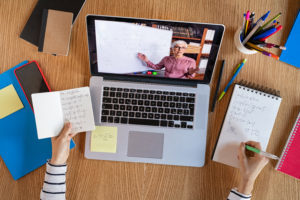 Hi Pat Ham! We will be showing our holiday spirt Wednesday through Friday this week with dress up days! Wednesday will be red, white and green day or any holiday colors you would like to represent! Thursday is crazy hair day and you can add holiday flair to it if you would like. Finally Friday will be PJ day! Please make sure they are school school appropriate and no stuffed animals or pillows please :)
Hello Pat Ham! Just a reminder that tomorrow, 12/9/2020, we will return to in person learning. Don't forget to bring your Chromebook back to school with you! See you tomorrow. Ms. Robinson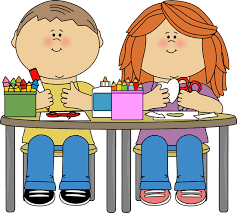 Good morning Pat Ham! As we begin distance learning I just wanted to remind everyone to login at 9 am. If you have any issues Mrs. Brooks and Ms. Robinson will be in the office to assist you. Also, don't to forget to tune into your specials classes after lunch!

Parents, as we prepare for virtual learning next week, teachers will be sending home at least one QR code that will serve as a login badge for kindergarten-5th grade students to get into Chromebooks. This will help in the login process for the devices. Teachers will be practicing this with students to ensure they are ready. If you have questions, please contact your building office. The following link will give you video instructions:
https://www.loom.com/share/ac1244e1259c48189eb6e5a45cebde52?sharedAppSource=personal_library

Parents, as we prepare for virtual learning next week, teachers will be sending home at least one QR code that will serve as a login badge for kindergarten-5th grade students to get into Chromebooks. This will help in the login process for the devices. Teachers will be practicing this with students to ensure they are ready. If you have questions, please contact your building office. The following link will give you video instructions:
https://www.loom.com/share/ac1244e1259c48189eb6e5a45cebde52
Hello Pat Ham, Below are the stops for the Meet Up and Eat up Breakfast and lunch services. The program will begin on Monday 11/23/2020 and continue while we are in distance learning. Thank you, Ms. Nicole