Grandparents day has been postponed. We are hoping to have it in the spring. El día de los abuelos se pospuso. Esperamos tenerlo en primavera.

Parent/Teacher Conferences are Wednesday afternoon 11/3/21 and Thursday evening 11/4/21! Please call 782-4468 if you have any questions. ¡Las conferencias de padres y maestros son el miércoles por la tarde el 3/11/21 y el jueves por la noche el 4/11/21! Llame al 782-4468 si tiene alguna pregunta.


We have a Half Day Wednesday 11/3/21.

Sorry, due to the expected weather coming, there will be no Trunk-or-Treat this evening. Treats bags will be given to students at school.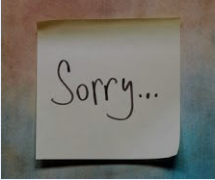 The Scholastic Book Fair comes to Sister Lakes Elementary Nov. 1-9! It will be open during school and parent/teacher conferences. Online purchases can be made through Nov. 14. All sales benefit our school. Check out our homepage at:
https://www.scholastic.com/bf/sisterlakeselementaryschool
.


October is Breast Cancer Awareness Month! On Friday October 22nd our mighty Dowagiac Chieftains will face the Niles Vikings in our PINK OUT game at Chris Taylor Alumni Field at 7 p.m. We ask that everyone wears PINK that day to school and to the game that evening. We will also be selling student tickets to the game in the office on Friday for $1. Please note that ALL elementary students must be accompanied by an adult to the game! LET'S GO CHIEFS!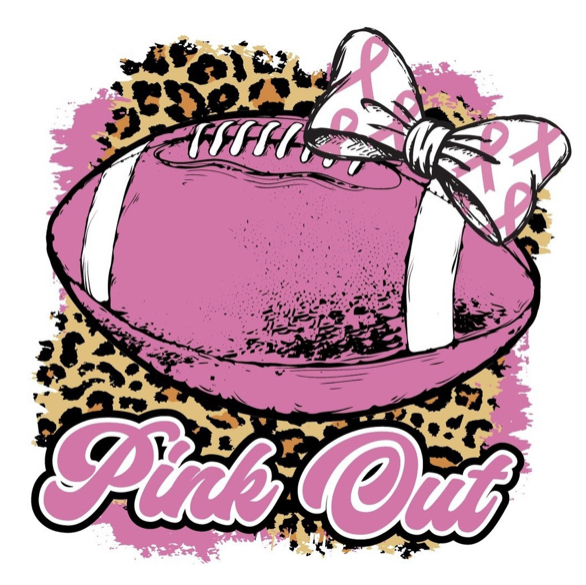 Hello Everyone! Sister Lakes Elementary Trunk or Treat will be October 28th from 6:00 - 7:00pm. The PTO is still looking for volunteers and candy donations. Let's us know if you can help!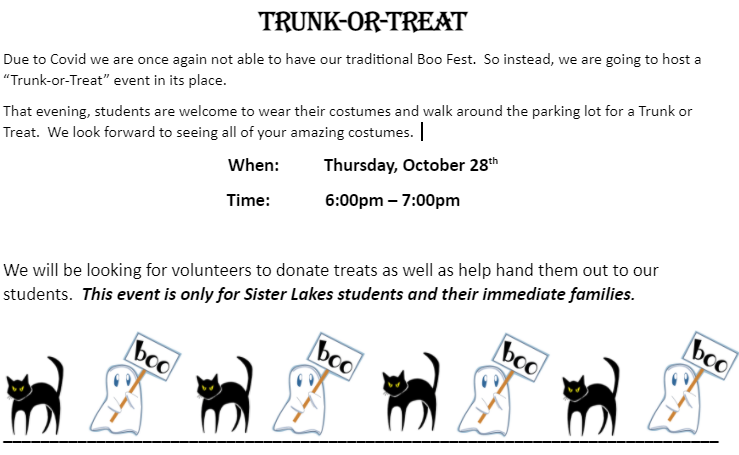 Parade Route for the Dowagiac Football Homecoming Game! The parade starts at 5:00pm!

Please have your child where our HERO shirt on Friday 10/8/21 for Orange and Black Day!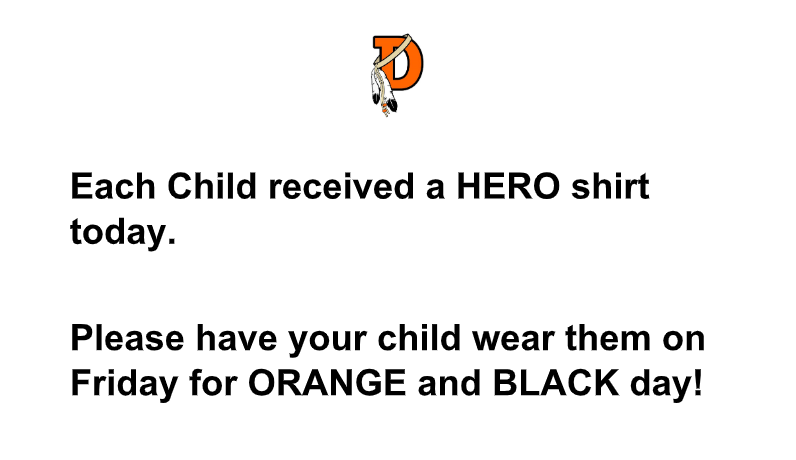 Daddy Daughter Dance Marion Magnolia Farms - Cass Sunday October 17th 4:00pm - 6:00pm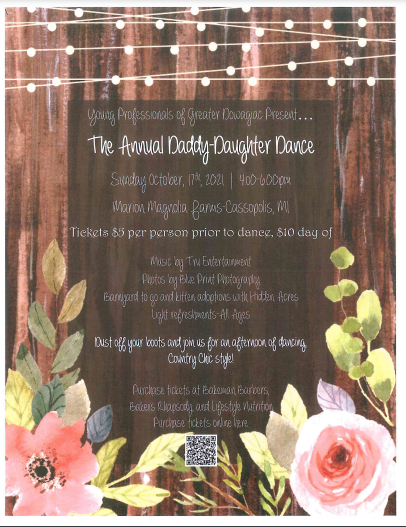 Spirit Week: October 4th - 8th. See the schedule below.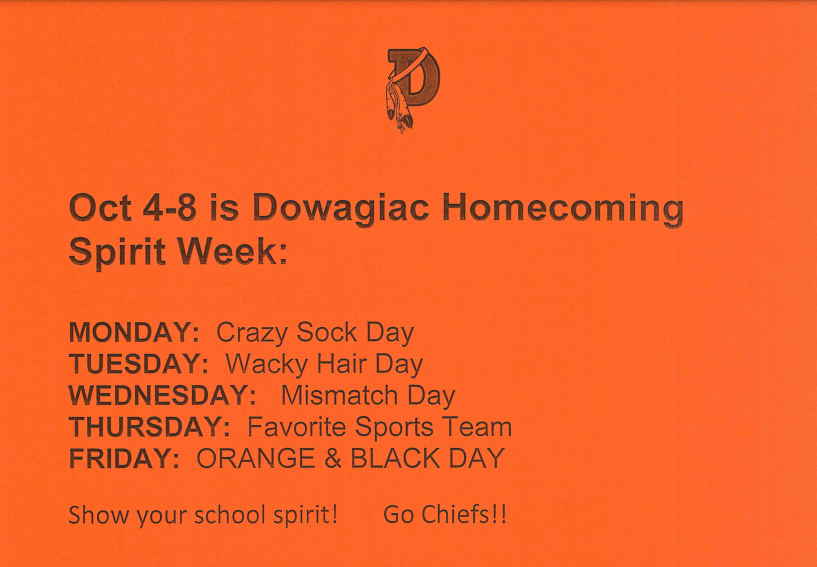 For car riders: For safety reasons, please only drop-off and pick-up in the green highlighted area in the back of the school near the playground. Para los conductores de automóviles: Por razones de seguridad, solo deje y recoja en el área verde resaltada en la parte trasera de la escuela cerca del patio de recreo.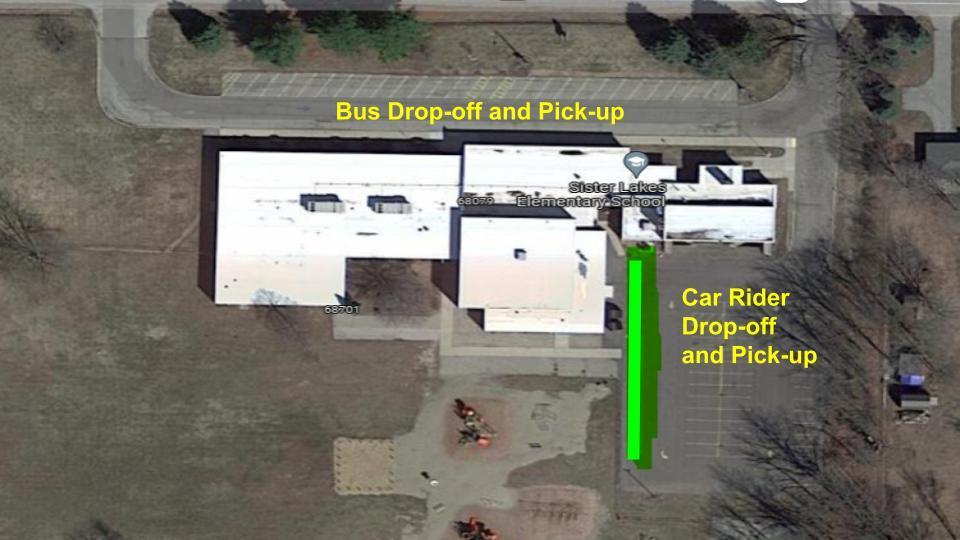 Clothing Give Away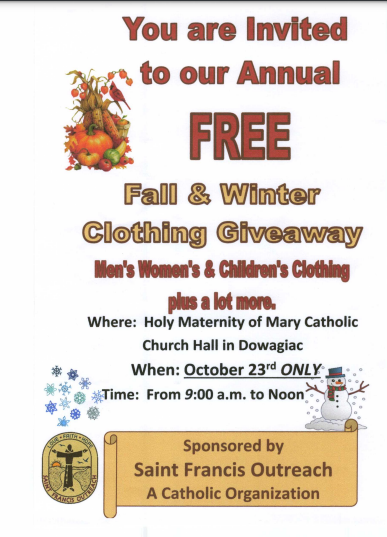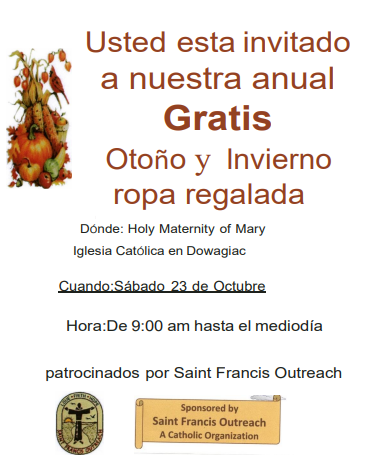 Picture Day is now Octorber 27! Día de fotografía ha cambiado NUEVA FECHA 27 DE OCTUBRE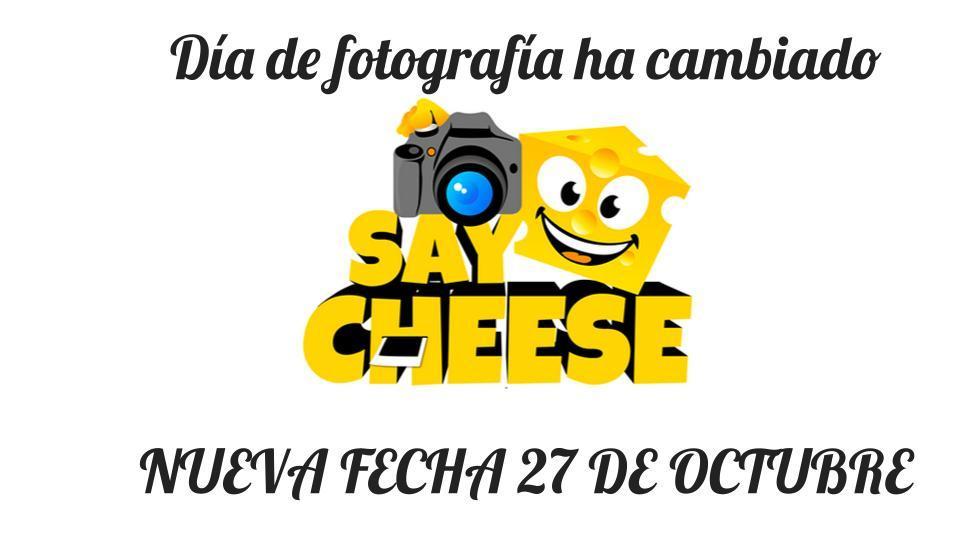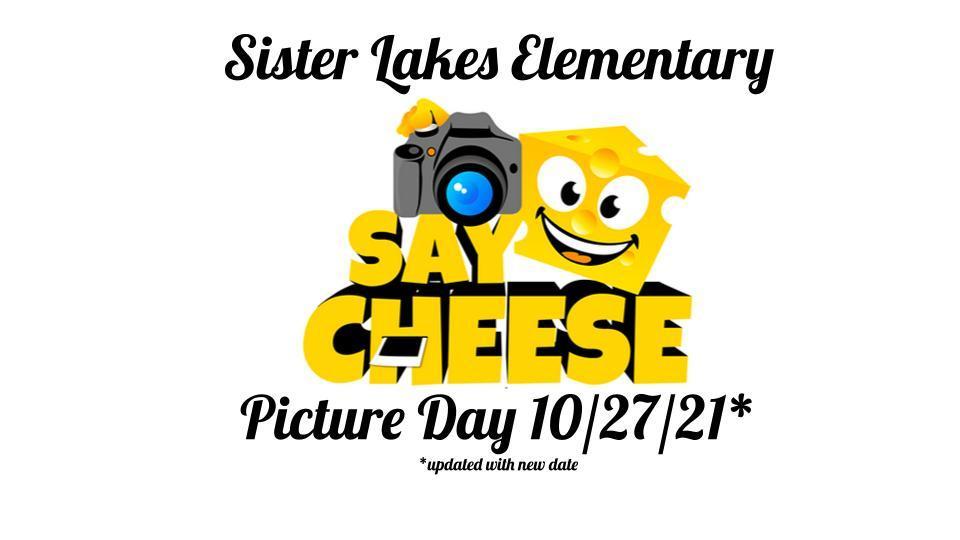 What: Sister Lakes Parent/Family Meeting When: Friday, September 17, 2021 9:00AM Where: In person at Sister Lakes or virtually online. P.S.: Don't worry if you cannot attend it will be recorded as well.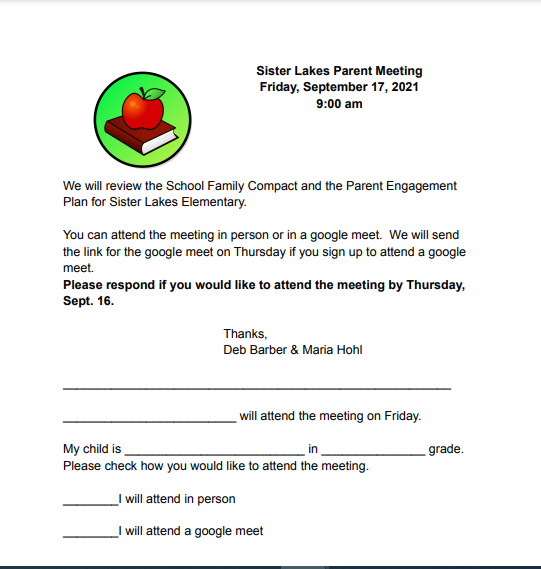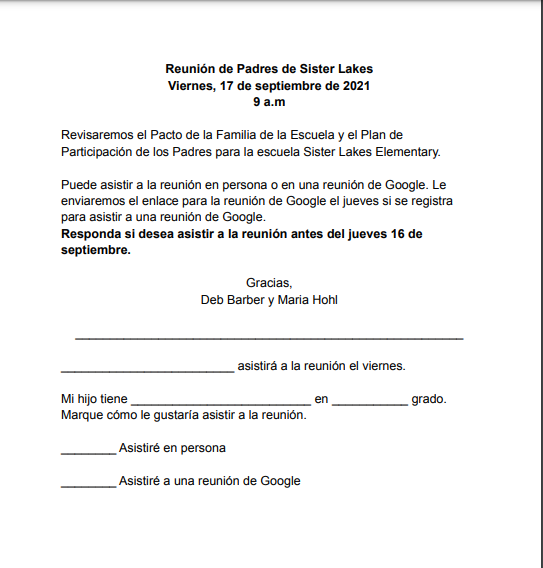 Fundraiser ends this Friday 9/17/21

Hello Sister Lakes Families! These are the new start times beginning Monday 9/13/21. Bus stops will be picking up 10 minutes earlier. ¡Hola familias de Sister Lakes! Estas son las nuevas horas de inicio a partir del lunes 13/9/21. Las paradas de autobús recogerán 10 minutos antes.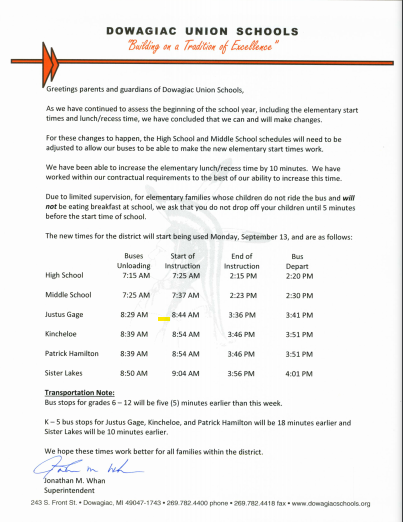 No School 9/3/21 & 9/6/21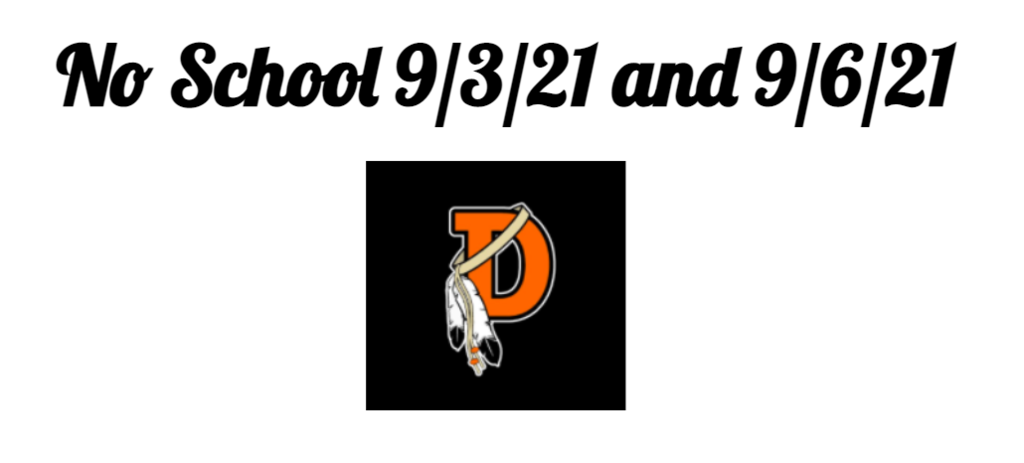 Hello Sister Lakes Families! Important new times are listed below! Student Drop off Time: 8:58 am Breakfast: 8:58 am School Starts: 9:13 am Student Pickup Time: 3:55 pm Buses leave school: 4:00 pm School Starts Monday August 30th! We can't wait to see you all! ¡Hola familias de Sister Lakes! ¡Estos son los nuevos horarios! Hora de de empezar de los estudiantes: 8:58 am Desayuno: 8:58 am Inicio de clases: 9:13 am Hora de salida del estudiante: 3:55 pm Los autobuses salen de la escuela las 4:00 pm ¡La escuela comienza el lunes 30 de agosto! ¡Estamos ansiosos por verlos a todos!